Quick Facts
| | |
| --- | --- |
| Difficulty | moderate |
| Trail Type | mixed |
| Distance | 4.3 km return |
| Estimated Time | 1 hr 45 mins |
| Surface Type | forested |
| Elevation Change | 122 metres |
| Features | mine, coastal views |
| Trail Markers | yellow circles |
| Scenery Rating | features |
| Maintenance Rating | well maintained |
| Cell Reception | variable |
| Dog Friendly | on a leash |
| Fees | yes |
Directions
For directions to the park go to the Fundy National Park page.
From the main visitor centre near Alma take the Point Wolfe Road. Drive for 7.5 kilometres and cross the iconic red covered bridge. After the bridge drive for another 500 metres and turn right into the Point Wolfe Parking lot. Park here. You will find the Coppermine trailhead to the right in the far corner of the parking lot.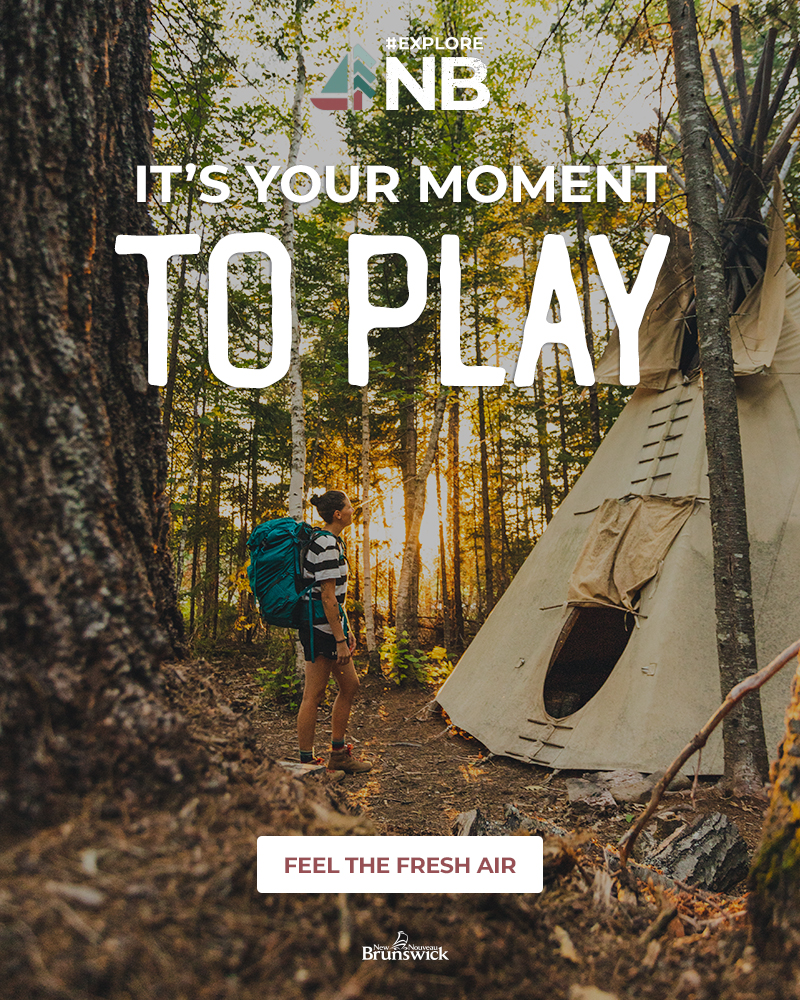 Description
The Coppermine Trail provides an interesting look into the history of the area. The trail travels through a mixed coastal forest crossing several mossy streams that flow into the Bay of Fundy. On the lower part of the loop (to the left) there are several nice views of the Bay of Fundy. When you reach the end of the loop you will find what is left of an old mine site.
Near the end of the loop the Goose River Trail continues along the coast all the way to the Goose River valley.
From the Sign
Coppermine
It was gold found here in the quartz veins, that first aroused the interest of miners in 1891. A blacksmith shop, bunkhouse, and cookhouse were soon erected, and eight men worked the mine for $1.00 a day, plus board. However only copper ores (bornite, malachite and chalcopryrite) were extracted in commercial quantities. The ore was removed by road to Point Wolfe until 1910, when the veins were exhausted and the coppermine closed. The mine shaft was up the hill, but now only these tailings and a steam boiler mark its place.
From the Sign
Coppermine
Walk through a cool, shady forest of spruce, birch and maple to the old mine that was operated from 1891 to 1910. You will cross several small footbridges over tumbling brooks. On the forest floor, emerald moss provides a rich setting for scattered fragments of pure white quartz.
This is a good area for birdwatching.
Enjoy the splendid views of the Fundy coast. You may want to have a picnic while you rest on the benches at the viewpoint partway around the trail.
Other Trails in the Park
Bennett Brook Trail
Black Hole Trail
Black Horse Trail
Dobson Link
Herring Cove Beach
The Forks Trail
Trail Last Hiked: May 15, 2015.

Page Last Updated: December 25, 2022.