1. Website Ads
The Hiking NB website is an online guide to hiking trails in the province that has over 209,000 annual users with more than 751,000 pageviews. More than 1/3 of the audience is from outside of the province.
The Hiking NB website audience skews more towards women (57%) and a younger demographic.
Rates are based on $10 cpm for the pages that have ads (all main pages and trail pages but not galleries and blog). Ads will replace the ads on each page similar to the Ad in the next box. Ads should be in a square format with a resolution of more than 500x500. The higher the resolution you can provide the better. Other proportions will work but may not maximize the available space.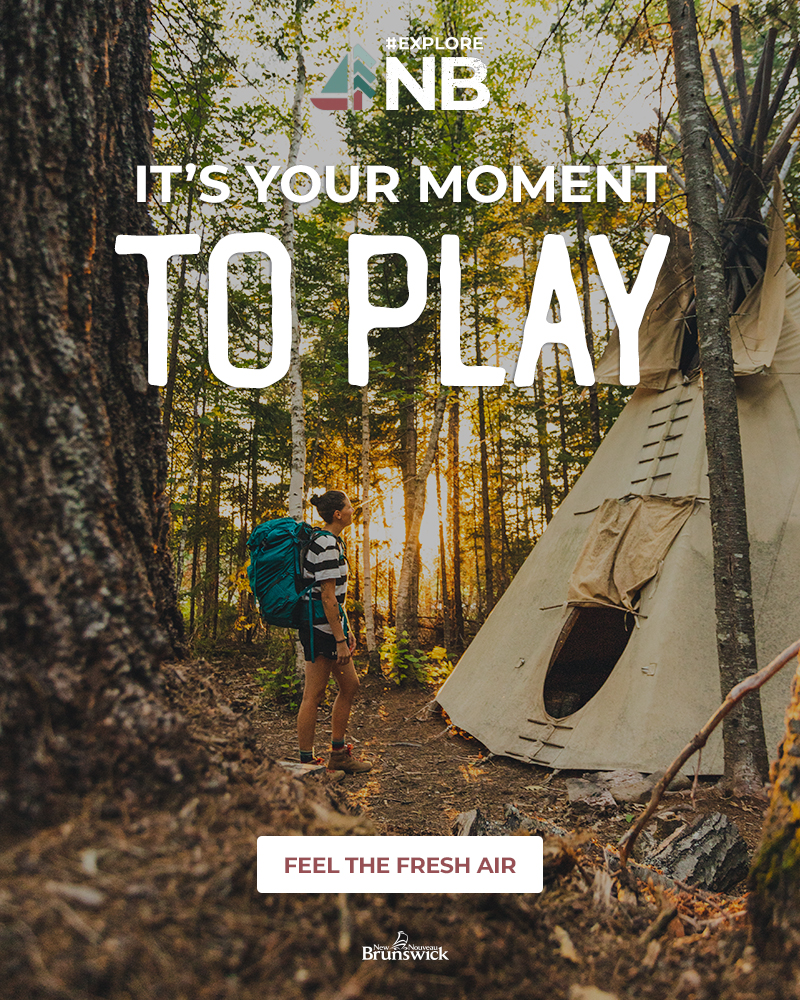 Hiking NB has several ways to help you get the word out about your business or project. The Hiking NB audience is made up of adventure loving people from New Brunswick and people traveling to New Brunswick to experience what we have to offer.
All proceeds from advertising support local and go towards helping inspire people to get out and explore the many hiking trails in the province, and to provide them with the information they need to do it. The following four options are available:
Website Ads
Social Media Posts
Website Sponsorship
Sponsored Content
For all enquiries contact [email protected].
2. Social Media Posts
Hiking NB also uses Facebook and Instagram to get the message out. When this was written we have 15,937 Facebook Followers and 4,391 Instagram Followers. The Hiking NB Facebook page and Instagram pages skew towards women (68% and 64% respectively). The following are the demographics for both platforms:
Rates for a sponsored post or post in Instagram stories are $25 per post. Additional amounts can be added to use Facebook or Instagram advertising to push the message to more people. Reach will be dependant on platform, format, and additional advertising spend.
3. Website Sponsorship
It is also possible to sponsor the Hiking NB website and have your logo included on all pages in a sponsor section above the page footer. The rate to sponsor the page for one year is $1,000.
4. Sponsored Content
Have your business or project mentioned in a Hiking NB video or blog post. Videos are posted on Youtube and Facebook. Blog posts are shared through social media channels. Content is also added to trail pages for longer term exposure.
Rates for being included in a video or blog post is $100 per video or blog post.
All advertising must be relevent to the Hiking NB audience to provide users with the best user experience.
We are also building websites for neighboring provinces and states. Contact me to find out about these growing opportunities:
Hiking PEI - 7305 users, 21,291 pagesviews for the previous 12 months, Rate is $200 per year to advertise on all pages.
Hiking ME - 1,376 users, 3,600 pageviews for the previous 12 months, Rate is $25 per year to advertise on all pages.