Quick Facts
| | |
| --- | --- |
| Difficulty | strenuous |
| Trail Type | linear |
| Distance | 3.6 km one way |
| Estimated Time | 2 hrs |
| Surface Type | forested |
| Elevation Change | 174 metres |
| Features | pond, old forest |
| Trail Markers | red squares |
| Scenery Rating | features |
| Maintenance Rating | well maintained |
| Cell Reception | not checked |
| Dog Friendly | on a leash |
| Fees | yes |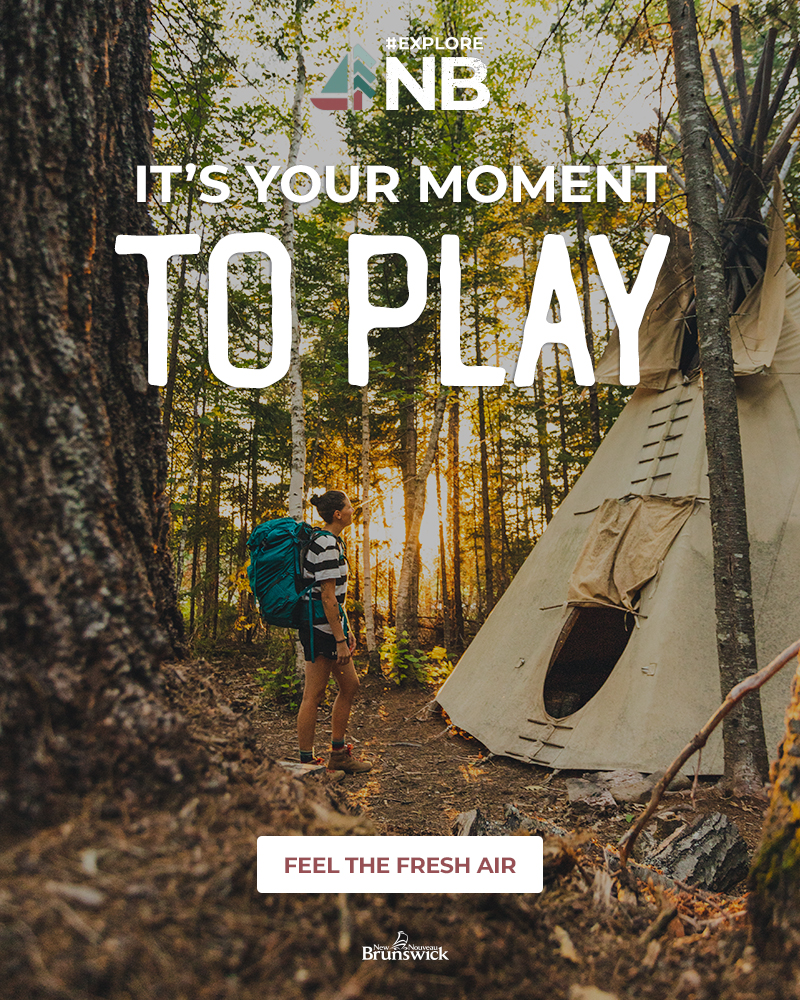 Description
When we hiked the Tippen Lot Trail we made it a loop with the Whitetail Trail and the east section of the Coastal Trail. The lower part of the trail (between Herring Cove and the Point Wolfe Road) climbs up over a ridge, through a mixedwood forest. At the top of the ridge are some large spruce. Before coming out to the Point Wolfe Road the trail passes by a small pond. Look closely in the rocks next to the pond and you may see a garter snake. On our visit we found a nest of them in the rocks.
The upper part of the trail climbs steadily through a mainly spruce forest that changes into hardwood high on the hill. There are a few small streams and bridges along the way.
From the Sign
Tippen Lot
The Tippen Lot Trail leads through a beautiful mixed forest of spruce, birch and maple. You will also cross a few small streams on your journey.
First section - strenuous - trail begins with a steady uphill climb followed by a short but very steep downhill portion - final part of this section leads past a couple of small ponds before reaching the Point Wolfe road.
Second section - strenuous - steady uphill climb over the entire length.
This trail ends at the Whitetail Trail.
Directions
For directions to the park go to the Fundy National Park page.
There are three access points to the Tippen Lot Trail. The first is from the Whitetail Trail near the Chignecto Campground. Across from the main campground is an old section of the campground. Enter the old section then turn left on the first road to get to the Whitetail Trail.
The other end of the trail is accessed from the Coastal Trail near Herring Cove. From the Herring Cove parking lot take the eastern section of the Coastal Trail (left from the parking lot). After a short climb you will come to the Tippen Lot Trail on the left.
The Point Wolfe Road bisects the trail. From the Visitor Centre near Alma, take the Point Wolfe Road. After 3.2 kilometres you will come to a parking area along the road on the left. Park here and take a short trail back along the road to where the Tippen Lot Trail crosses the road.
Other Trails in the Park
Bennett Brook Trail
Black Hole Trail
Black Horse Trail
Dobson Link
Herring Cove Beach
The Forks Trail
Trail Last Hiked: July 16, 2011.

Page Last Updated: January 3, 2023.