Quick Facts
| | |
| --- | --- |
| Difficulty | strenuous |
| Trail Type | linear |
| Distance | 1.6 km one way |
| Estimated Time | 1 hr 30 mins |
| Surface Type | forested |
| Elevation Change | 135 meters |
| Features | coastal view, beach |
| Trail Markers | yellow paint |
| Scenery Rating | beautiful |
| Maintenance Rating | well maintained |
| Cell Reception | minimal |
| Dog Friendly | on a leash |
| Fees | yes |
Podcast
Episode 10: Spending the night at Seely Beach
Description
The trail starts as crushed rock but then descends into the forest traveling down the hill towards the road. The trail crosses the road and then roughly follows the along the road. The trail comes to an old road and turns right to continue descending the hill away from the main road.
The trail along the old road is a bit of a steep descent down through a coastal spruce stand. At the bottom the trail comes to Seely Beach Brook. It is hard to cross this stream without getting your feet wet so bring your wet shoes.
Once across the stream the trail goes through another small stretch of woods but you should start seeing the ocean out through the trees. The trail comes out to a campsite near the beach and stream. Here you can go onto the beach and turn left or continue through the woods along the beach to another campsite.
If you have come this far you need to go a bit further down the beach to find one of the most amazing view of the Fundy coast. The beach ends near where the Fundy Footpath enters the woods. At low tide you can continue to another beach but be careful of the rising tides.
Other Trails in the Park
Cranberry Brook Loop
McCumber Brook Wetlands Trail
McCumber Brook Access Trail to the Fundy Footpath
Directions
For directions to the park go to the Fundy Trail Parkway page.
From the front gate at the Fundy Trail Parkway drive for 19.7 kilometres. This is 9.2 kilometres past the bridge over Big Salmon River. Here you will find a road on the left that accesses the parking lot for the trail. The trail starts to descend the hill towards the road at the far end of the parking area. A sign that says Seely Beach is next to crushed rock start to the trail.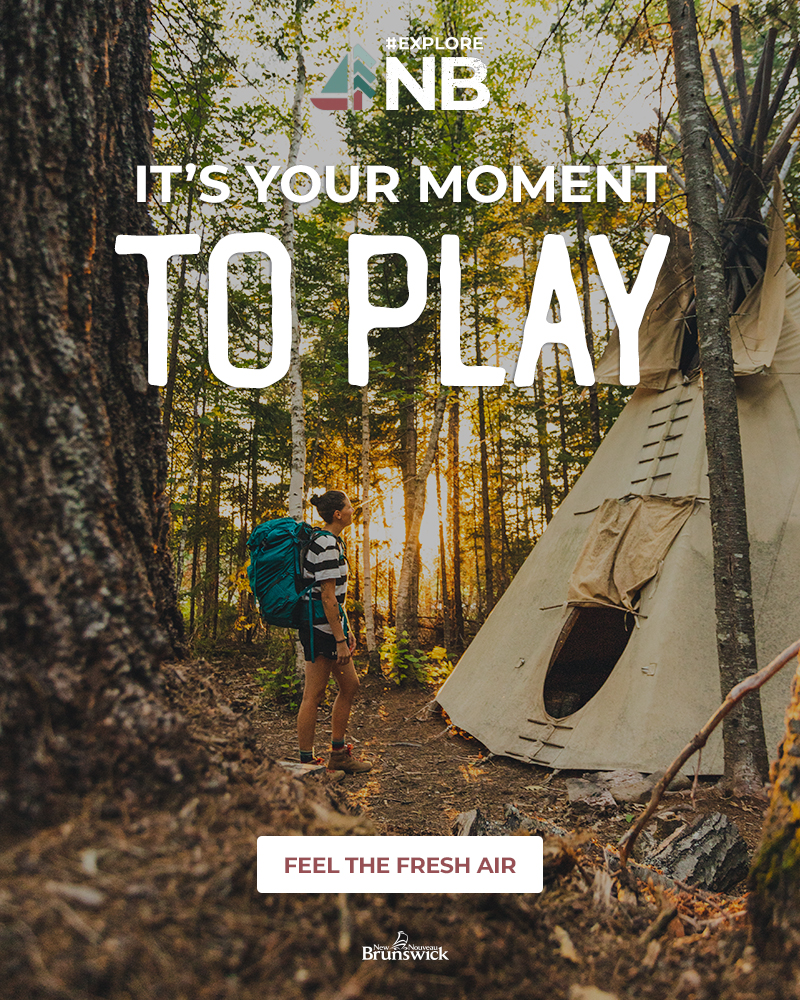 Trail Last Hiked: June 23, 2018.

Page Last Updated: July 19, 2019.