Long Beach Brook Falls Trail
Quick Facts
| | |
| --- | --- |
| Difficulty | moderate |
| Trail Type | linear |
| Distance | 900 meters one way |
| Estimated Time | 1 hr |
| Surface Type | forested |
| Elevation Change | 44 meters |
| Features | waterfall, mine remnants |
| Trail Markers | orange ribbons |
| Scenery Rating | beautiful |
| Maintenance Rating | well maintained |
| Cell Reception | none |
| Dog Friendly | on a leash |
| Fees | yes |
Podcast
Episode 12: Beat the Heat with Top 10 Swimming Waterfalls in New Brunswick
Description
This is a short trail but well worth stopping to explore. The main feature is the waterfall. The waterfall is about 15 feet high and travels down a slanted rock face. The best part (in my opinion) is the deep pool at the bottom. The pool is deep and about 8 feet deep in places. It makes a perfect place to take a swim on a hot summer day.
The other interesting feature on this trail is the leftovers from an old mine site. You will find old steel pipes, old stove parts, pots and pans, and a large, hinged thing that I couldn't identify. All this can be found along the trail.
Directions
For directions to the park go to the Fundy Trail Parkway page.
From the front gate at the Fundy Trail Parkway drive for 18 kilometres. This is 7.5 kilometres past the bridge over Big Salmon River. You will find the parking lot for the Long Beach Brook Falls Trail on the left, just past the access road to Long Beach on the right. From the parking lot you will need to cross the road then turn right. After crossing the access road to Long Beach turn right again and cross back over the main road. The trail enters the woods here and roughly follows the stream.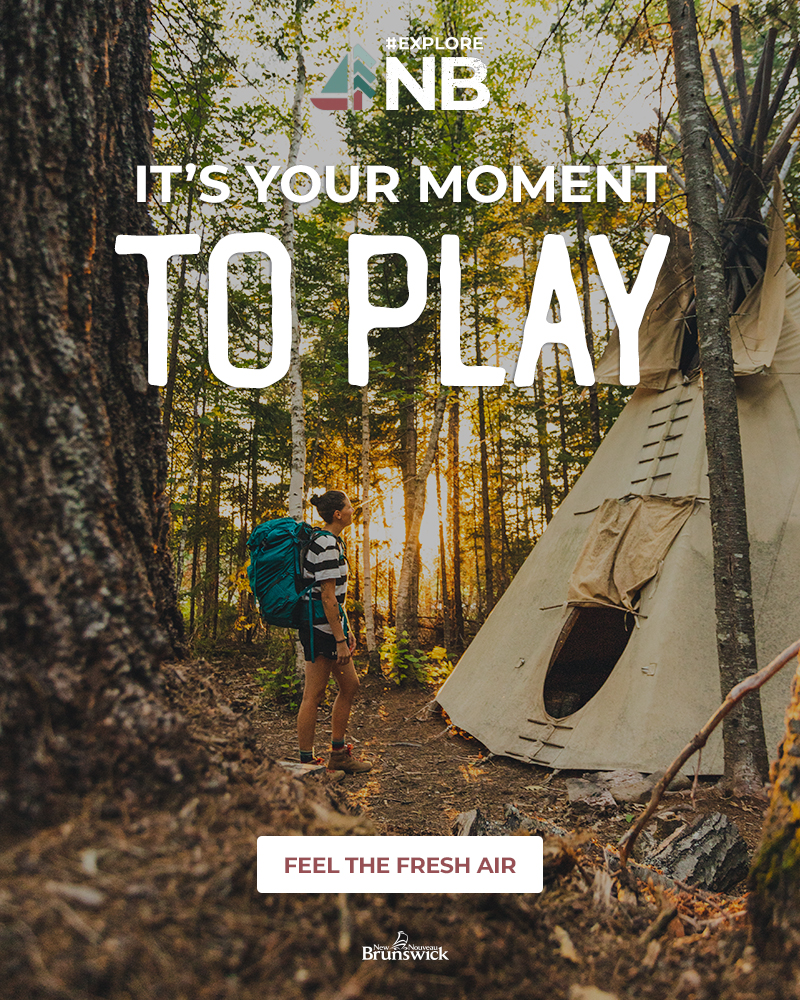 Other Trails in the Park
Cranberry Brook Loop
McCumber Brook Wetlands Trail
McCumber Brook Access Trail to the Fundy Footpath
Trail Last Hiked: June 23, 2018.

Page Last Updated: July 7, 2019.