Lighthouse Trail
(Red Trail)
Podcast
Episode 17: Hiking Up to Western Head with Eric Aubanel
Desription
The Lighthouse Trail is a 40 kilometre trail that goes around most of the shoreline of Grand Manan Island. It starts at the Swallowtail Lighthouse not far from where you get off the ferry in North Head. It goes north around Fish Head and passes the Hole-In-The-Wall Rock formation before reaching Whale Cove. From Whale Cove the trail continues along the rugged coastline to the north tip of the Island at the Whistle Lighthouse. On the way it passes by the Seven Days Work cliffs, Eel Brook Falls and Ashburton Head.
From just before the lookout on the Whistle Road the trail starts to follow the coastline south along the jagged western cliffs. The trail passes Indian Beach and Money Cove, and eventually comes to the paved road down to Dark Harbour. There are amazing views of Dark Harbour from the north and from the south at Western Head. The trail continues south after Western Head and passes some of the most amazing yellow birches. These old trees are in many strange shapes due to the tough growing conditions on the cliff tops overlooking the Bay of Fundy.
The trail passes by several coves and some amazing lookouts as it continues south. Our favorites were Pandora's Lookout and Hay Point. Hay Point is an amazing, grassy point that provides unfettered views looking north along the rugged shoreline.
Eventually the trail comes to Southwest Head Lighthouse where you will find the best place to watch the sunset in New Brunswick. At this point you can finish your hike or continue on the Flock of Sheep Trail to add another amazing 2 kilometres on your trip.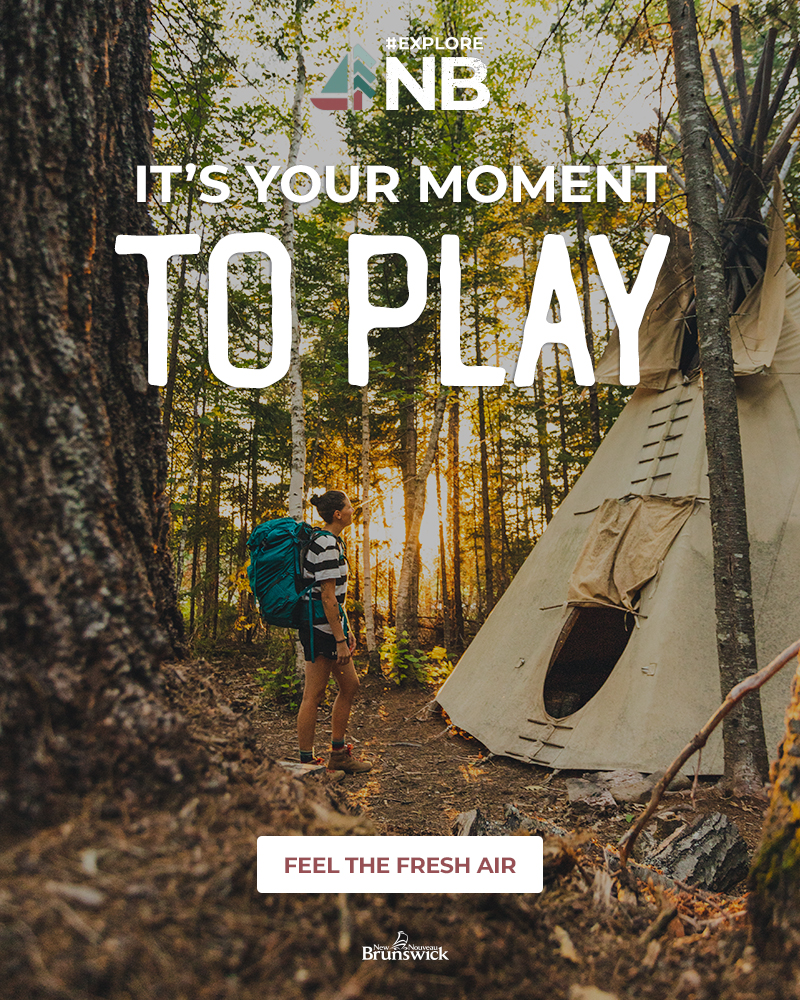 The western shore of Grand Manan has volcanic origins, which formed the tall, black lava spires along this side of the island. The difficult terrain makes this side of the island much less populated. There are camps and coves along the way but no road along this shore. Dark Harbour is the only paved road that accesses this shore. There are several ATV and access trails that cross the island from the east to access several of the camps and coves. Some of them are significant hikes so they each have their own trail pages listed below. The access trails can also be used to make looped day hikes.
For more details I have broken the trail up into four main sections that can be accessed by paved road on either side. The sections get progressively longer (and therefore more remote) from North Head to Southwest Head. Click on the trails on the map or on the section list below to show more details on each section and access trail.