Grand Manan Island is hands down one of the best places in the province to hike. The island is only 25 kilometers in length from tip to tip but it has close to 100 kilometers of hiking trails on it, and on adjacent smaller islands. The island is split by a fault line, which makes the geology fascinating. The flatter part of the island to the east has origins in sedimentary rocks. The black spires to the west shows the history of ancient volcanos. The island has several lighthouses, endless opportunities for viewing seabirds, whales, seals, and amazing coastal views. The hospitality of the locals is the best part.
The Lighthouse Trail encompasses most of the trails on the island. It starts at Swallowtail Lighthouse, travels around North Head, and then around the north tip of the island. It then heads south along the jagged cliffs of the western shore, passing by many interesting beaches and fishing outposts along the way. It ends at the lighthouse at Southwest Head where you will find the best place in New Brunswick to watch the sunset.
The Anchorage Provincial Park provides several trails along the sandy beach and around the ponds in the park. Hole-In-The-Wall is an iconic Grand Manan landmark in North Head that can be reached by its own trail or by hiking the section of the Lighthouse Trail at North Head. Flock of Sheep is another interesting geological feature that is worth checking out. There are also some amazing trails to explore on Ross Island and White Head Island. These are small islands just off the coast of Grand Manan.
There are so many unique hiking trails to explore. We have been visiting for over ten years now and still haven't explored them all!
Podcast
Episode 18: An Interview with Bob and Judy Stone about Grand Manan Trails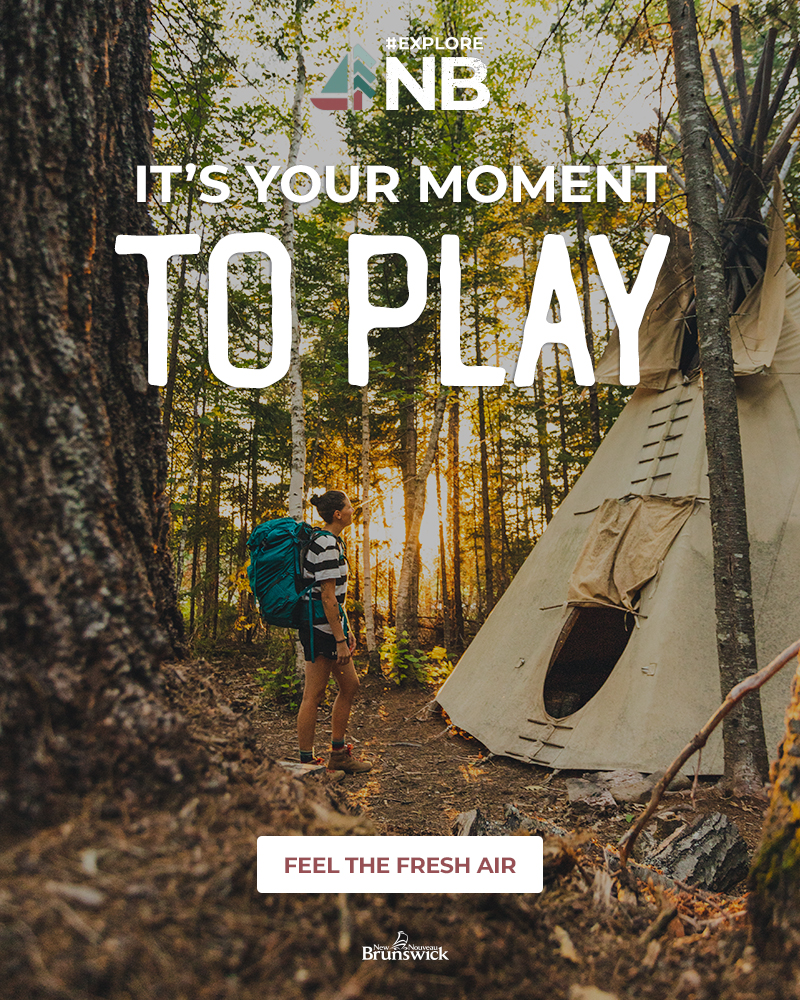 Directions
Drive through Blacks Harbour and continue on route 176 following the signs for Grand Manan. At the end of the road you will come to the ferry terminal. The Ferry leaves every four hours. For more information on the ferry schedule or rates go to the Coastal Transport website.