Murch Field Trail
Mactaquac Provincial Park
Quick Facts
| | |
| --- | --- |
| Difficulty | moderate |
| Trail Type | mixed |
| Distance | 1.4 km total |
| Estimated Time | 30 minutes |
| Surface Type | wood chips, forested |
| Elevation Change | 27 metres |
| Features | stream, marina, waterfall |
| Trail Markers | white square with black stripe |
| Scenery Rating | special features |
| Maintenance Rating | well maintained |
| Cell Reception | strong |
| Dog Friendly | on a leash |
| Fees | none |
Directions
For directions to the park go to the Mactaquac Provincial Park page.
You can access this trail at the end of the Alex Creek to Murch Field Connecting Trail.
You can also access it near the Sailboat Marina. From the main gate turn left and drive south towards Nackawic. At 1.8 kilometres the road will turn to the right. On this turn there is a road on the left. Turn left into this road and after 200 metres turn right into the Tree-Go parking lot. Park and follow the signs for Tree-Go. They will lead you to the trail.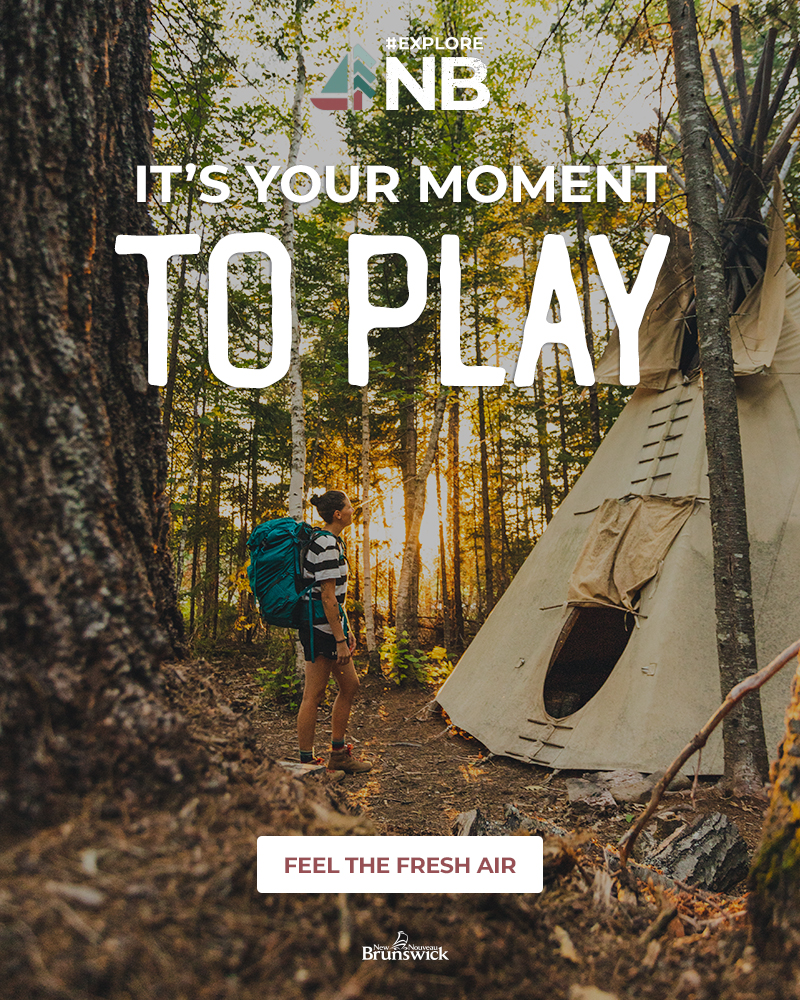 Description
The main trail travels along Alex Creek to where it flows into Walanaik Cove. Walanaik Cove is usally filled with sailboats at the Marina. As the trail travels along the stream it goes underneath the Tree-Go challenges. At the mouth of the stream the trail splits. Going left will take you out along the cove and into some fields overlooking the cove. Turning right will take you up the hill and past a small waterfall.
Just after the waterfall the trail comes to another junction. Turning left will take you through a couple of fields and then back down into the valley near the start of the trail. Turning left will take you out to the Tree-Go parking lot.
Trail Last Hiked: May 21, 2011.
Page Last Updated: February 27, 2023.