Eagle Trail
Mactaquac Provincial Park
Quick Facts
| | |
| --- | --- |
| Difficulty | easy |
| Trail Type | linear |
| Distance | 1.6 km one-way |
| Estimated Time | 1 hr 10 mins return |
| Surface Type | old road |
| Elevation Change | 45 metres |
| Features | river, beach, dam |
| Trail Markers | blue square with white stripe |
| Scenery Rating | special features |
| Maintenance Rating | medium |
| Cell Reception | strong |
| Dog Friendly | on a leash |
| Fees | none |
Description
The Eagle trail isn't much of a trail, and I am not sure how much it is maintained, but it makes an interesting walk along the river with views of the dam. The trail follows an old road that meanders through a mostly softwood forest with some large hemlocks. There are a couple of places where you can access the shore and look across at the Mactaquac Dam. The trail eventually comes out to an access road and a field below the driving range. From here you get more views across the river.
The trail was quite wet in places so it is best to wear a good pair of hiking boots.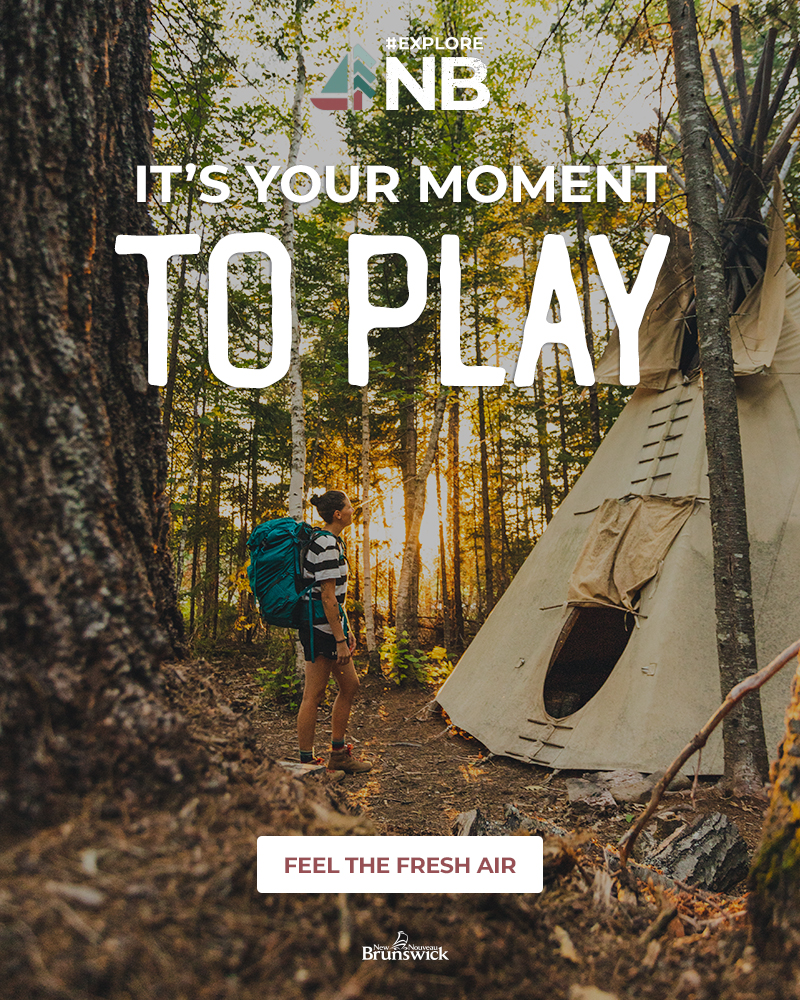 Direction
For directions to the park go to the Mactaquac Provincial Park page.
Enter the park at the main gate, turn right at the traffic circle, and follow the signs for the beach. Continue on the road for 3 kilometres and you will come to the parking lot for the beach on the right. Drive into the parking lot on the right and continue to the far side of the parking lot. You will find the trail entering the woods along the edge of the parking lot.
Trail Last Hiked: May 21, 2011.

Page Last Updated: February 23, 2023.