Quick Facts
| | |
| --- | --- |
| Difficulty | moderate |
| Trail Type | linear |
| Distance | 1.1 km one way |
| Estimated Time | 45 mins return |
| Surface Type | road, ATV trail, forested |
| Elevation Change | 38 metres |
| Features | waterfall |
| Trail Markers | none but easy to follow |
| Scenery Rating | beautiful |
| Maintenance Rating | well maintained |
| Cell Reception | strong |
| Dog Friendly | yes |
| Fees | none |
Description
The start of the trail for me is the end of the gravel access road. If you have a vehicle with some clearance you can continue to drive on the rougher dirt road. The dirt road turns to the right and goes through an old cut. The road goes through a few big puddles and patches of alders. After 600 meters you will come to a side trail on the left. The side trail is an ATV trail that continues through the cut.
At the edge of the cut the trail enters the woods and immediately begins to descend a steep hill. Be careful because pine needles from the surrounding pine trees make the ground slippery. The trail comes out onto a narrow rock ledge directly above the waterfall. The waterfall hits the ledge below and takes a sharp turn before continuing through the woods.
Split Rock Falls is not a tall falls at only about 2 meters but the sharp turn in the stream makes it impressive.
Directions
From Fredericton travel west on Route 2 and take exit 235 at Kings Landing. Turn towards the gas station and then turn left onto McLean Road across from the gas station. Travel on this road for 2.3 km. At this point the access road ends. You can either park here or if you have a vehicle with clearance you can continue on the woods road.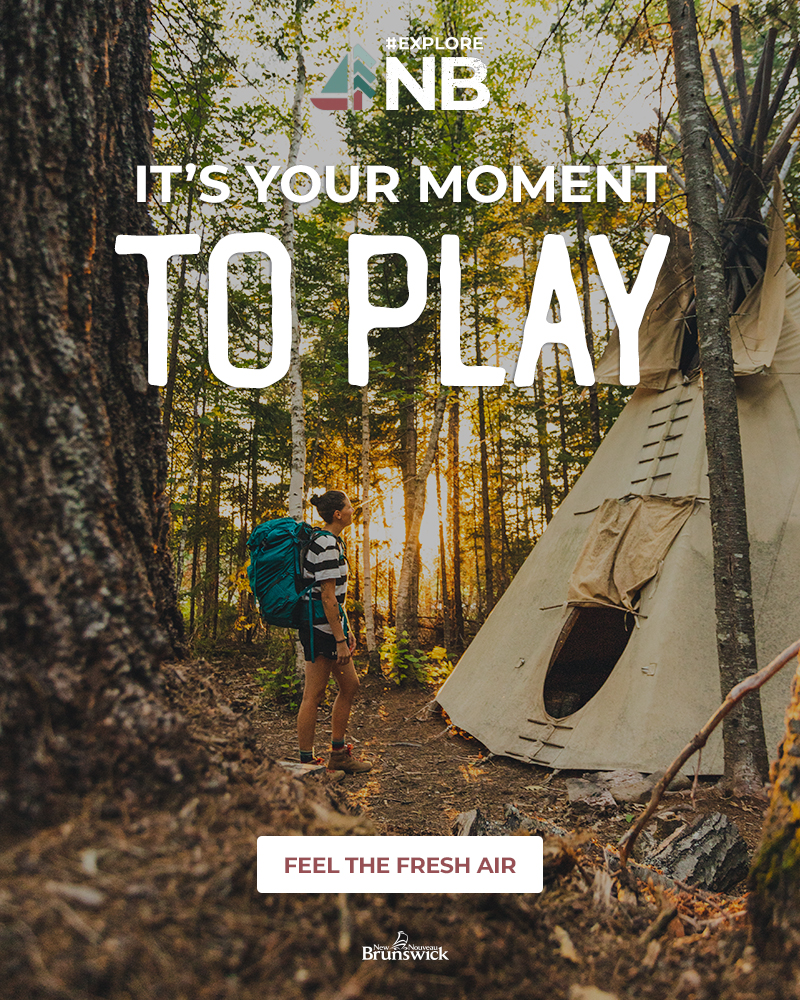 Trail Last Hiked: December 9, 2017.

Page Last Updated: April 17, 2020.