Quick Facts
| | |
| --- | --- |
| Difficulty | moderate |
| Trail Type | linear |
| Distance | 2.1 km |
| Estimated Time | 45 mins one way |
| Surface Type | forested |
| Elevation Change | 34 meters |
| Features | coastal views, lighthouse |
| Trail Markers | blue circles |
| Scenery Rating | beautiful |
| Maintenance Rating | well maintained |
| Cell Reception | strong |
| Dog Friendly | yes |
| Fees | by donation |
Podcast
Episode 19: A Tour of the Musquash Head Lighthouse
Description
Troy's Trail is an extension of the Split Rock Trail. You can make a nice loop by hiking both trails and then returning on Black Beach Road. Starting at the lighthouse the trail passes by rocky outcrops with amazing views of the mouth of the Musquash Estuary and the Bay of Fundy. The trail enters the woods and soon comes to a deep cut, rocky inlet. If you look closely you will find a rusty ladder climbing down into this inlet. This ladder was used to bring supplies to the lighthouse when the lighthouse was manned. A small boat would come into the inlet at high tide and someone would climb the ladder and drop off supplies.
There are more rocky views of the estuary before the trail once again enters the woods. The trail passes by several rocky outcrops as it passes through the mossy, coastal spruce forest. The trail passes underneath a long cliff and soon after comes to a lookout with a bench dedicated to Troy Carr. Troy was a young man from the area who lost his life unexpectedly at the young age of 28. The bench and the trail are dedicated to him.
The trail travels through more spruce forest and eventually drops down into a wet, boggy area before emerging onto Black Beach.
Directions
Troy's Trail can be accessed in two ways. From Black Beach or from the Musquash Head Lighthouse.
To get to Black Beach take exit 112 from the highway and turn towards Lorneville. Drive for 8 kilometres and you will come to the Coleson Cove power station. When you get close to the power plant the road splits. Keep to the right on Black Beach Road.
After the road splits it soon turns to gravel. You will soon pass the trailhead for the Split Rock Trail on the left. Continue on this road for another 2.6 kilometres past the split and you will arrive at Black Beach. Park here and go left on the beach. You will find Troy's Trail entering the woods on the left at the end of the beach.
To get to the Musquash Head Lighthouse you can either hike to it on the Split Rock Trail or walk in on the gated road from the Black Beach Road. The Lighthouse road is on the hill before the Black Beach Road descends to the beach. Do not block the gate on the Lighthouse Road. This road is used regularly to access the lighthouse.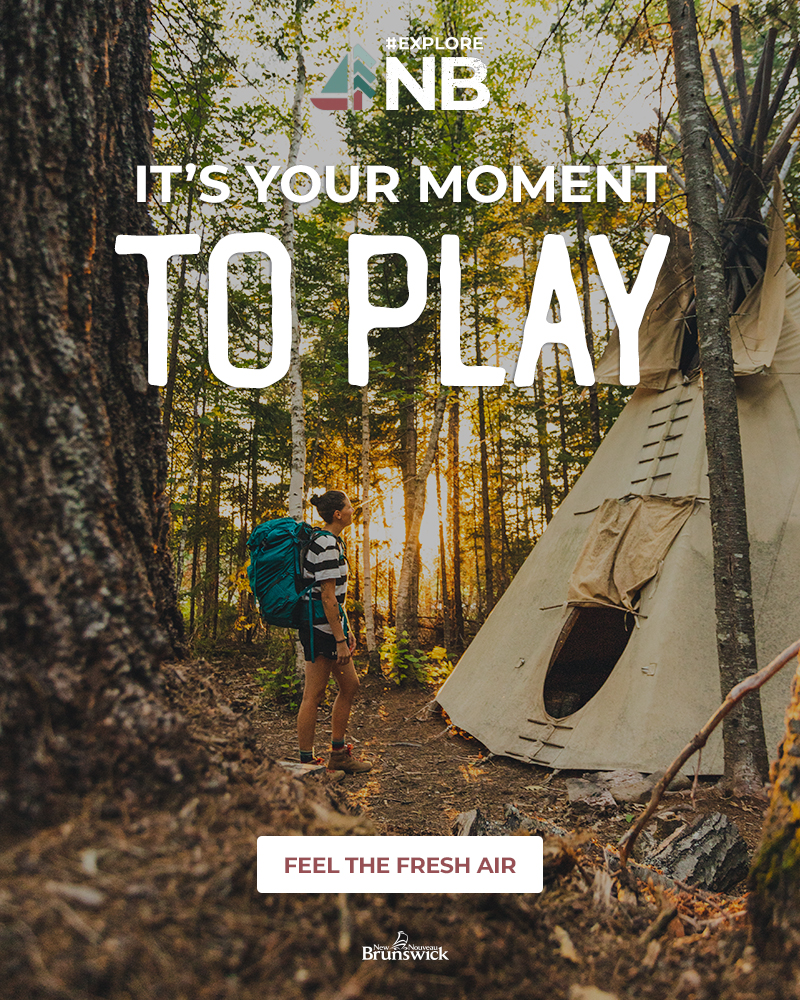 Trail Last Hiked: September 5, 2020.

Page Last Updated: May 29, 2021.