Adams Estate Promenade Trail
Herring Cove Provincial Park
Quick Facts
| | |
| --- | --- |
| Difficulty | moderate |
| Trail Type | linear |
| Distance | 1.8 km |
| Estimated Time | 1 hr 15 mins return |
| Surface Type | old road, forested |
| Elevation Change | 30 metres |
| Features | pond, forest |
| Trail Markers | orange squares |
| Scenery Rating | special features |
| Maintenance Rating | well maintained |
| Cell Reception | medium |
| Dog Friendly | on a leash |
| Fees | none |
Description
From the campground the trail travels on an old gravel road through a mainly spruce forest. The trail passes through some patches of forest that are heavily blown down. At about mid way the trail becomes more rooty with several boardwalks and small bridges. The undergrowth here is quite thick with many young spruce making the trail more of a green tunnel.
The trail cuts through a deep mossy layer that covers the forest floor under the trees. An interpretive sign describes a mature forest and the animals and birds you may find there. Soon the trail comes to a small manmade pond. Another interpretive sign explains how this pond was part of the original Adams Estate and was used to gather ice for the ice houses of year round residents.
After the pond the trail climbs a hill to where it comes out behind the Fireside Restaurant.
Directions
Enter the main campground gate from Herring Cove Road. Turn right at the first turn after entering the campground. Continue on this road until the end of the long loop. You will find the sign for the trail head near the outhouse.
The other end of the trail starts behind the Fireside Restaurant, not far from Roosevelt Campobello International Park on Route 774. The trail can also be accessed from the end of the Lake Glensevern Trail, and the end of the Friars Bay Trail.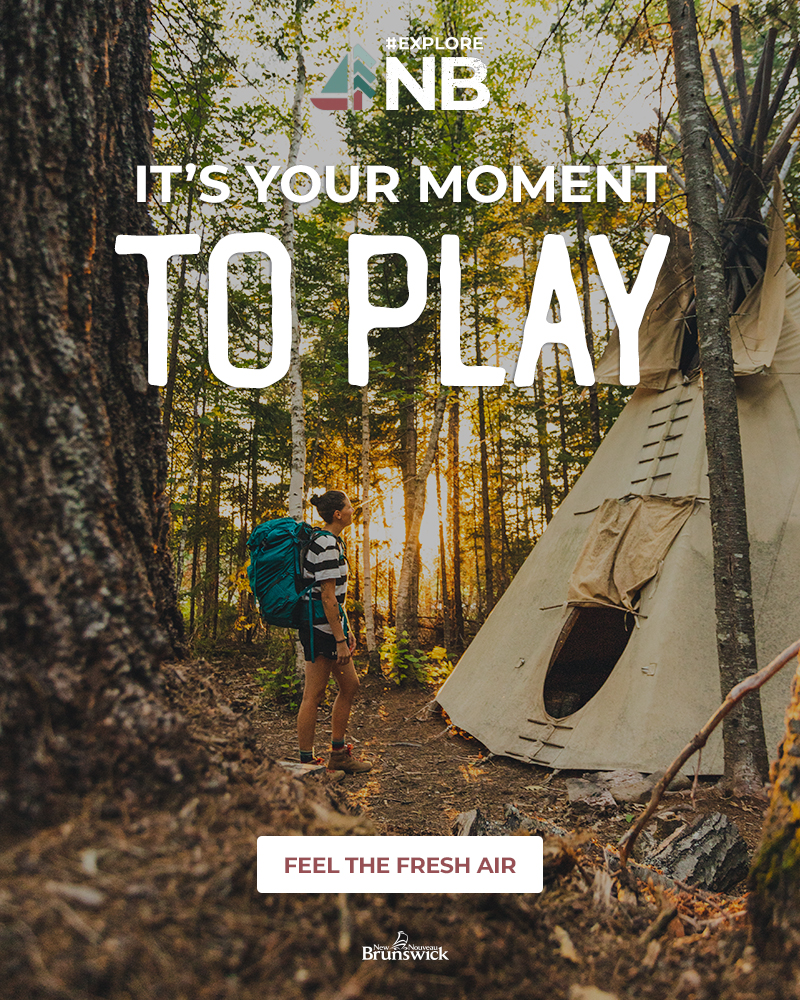 Trail Last Hiked: June 3, 2017.

Page Last Updated: December 20, 2017.