Quick Facts
| | |
| --- | --- |
| Difficulty | easy |
| Trail Type | linear |
| Distance | 200 metres |
| Estimated Time | 15 minutes |
| Surface Type | forested |
| Elevation Change | 8 metres |
| Features | Balancing Rock |
| Trail Markers | none but easy to follow |
| Scenery Rating | special feautures |
| Maintenance Rating | medium |
| Cell Reception | none |
| Dog Friendly | yes |
| Fees | none |
Directions
Heading west on Route 104 continue past the turnoff to Crabbe Mountain Ski Resort and continue towards the Village of Millville. You will go down a long hill. A main haul road for the Nackawic Pulp mill crosses Route 104 near the bottom of the long hill (see map below). If you cross a bridge you have gone too far.
Turn right and head north on this haul road. Warning: This is a heavy truck traffic road. Be extremely careful driving on the roads beyond this point. After approximately 8.5 km (just past km marker 18) there is a main J. D. Irving haul road called the D20 that goes off at an angle to the left. Take this road. The kilometer markers on this road begin to count down. This is a quick way to know you are on the right road. Drive for 19.75 km on this road (half way between the 29 and 28 km marker) you will see a small road to your right and you should see a small sign pointing the directions to B. Rock or Balancing Rock (see photo).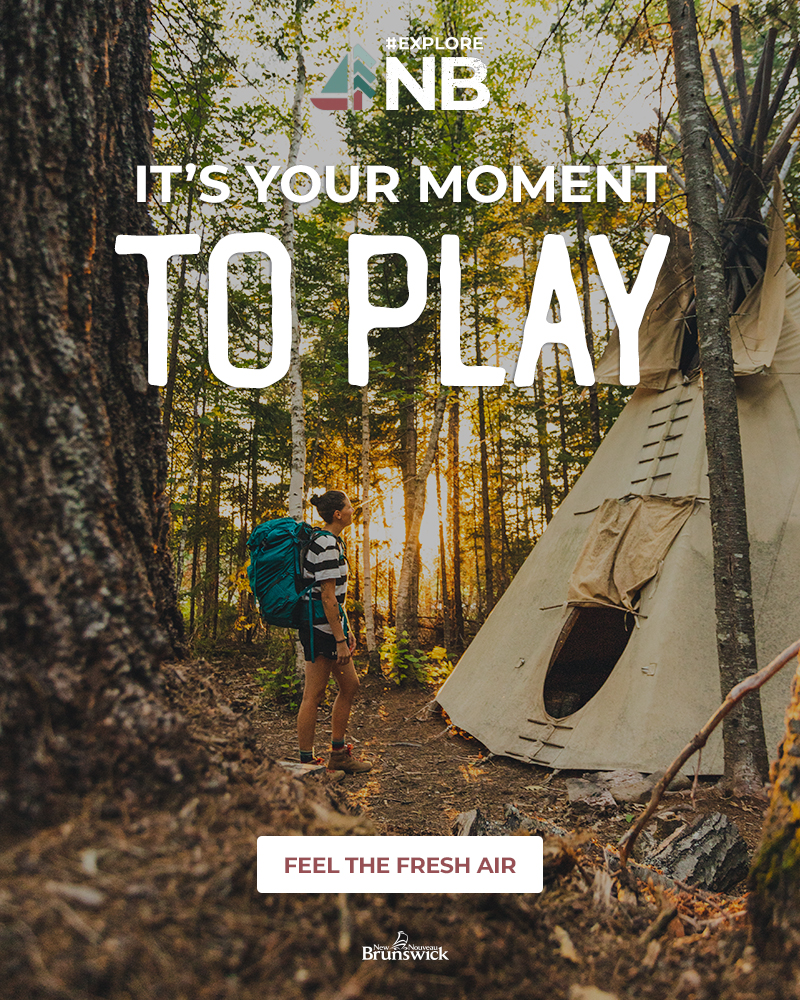 Description
The short trail to Balancing Rock goes through a beautfiul stand of spruce with thick underbrush. Soon you turn a corner and there it is. A large square rock the size of an SUV balancing on a couple of smaller pointy rocks underneath. There are a few other large boulders around the clearing. You can climb under the large balancing rock, which makes it fun for kids. Don't forget to look for the geocache.
Trail Last Hiked: November 15, 2016.

Page Last Updated: November 26 2017.