Quick Facts
| | |
| --- | --- |
| Difficulty | difficult |
| Trail Type | linear |
| Distance | 4 km |
| Estimated Time | 4 hours one way |
| Surface Type | forested, rocky, stream |
| Elevation Change | 187 meters |
| Features | waterfalls, cliffs |
| Trail Markers | orange ribbons |
| Scenery Rating | must-see |
| Maintenance Rating | variable |
| Cell Reception | variable |
| Dog Friendly | difficult terrain |
| Fees | access through park |
Description
Note: This trail goes outside the boundary of the Fundy Trail Parkway. If you do decide to go down into the gorge you do so at your own risk.
The trail descends steeply into the upper Gorge but this section is not treacherous. Eventually you will come to the stream and will follow it all the way to the Eye of the Needle and Little Salmon River. The upper part of the Gorge has a large waterfall. Climbing down along the cliffs beside the waterfall is the most treacherous part of the trail so be careful. Just below the waterfall the trees open up to show Walton Glen Falls, the 44 meter tall horsetail that falls from the cliffs at the top of the gorge.
The Eye of the Needle is a place where the cliff walls narrow into about 10 feet apart. The stream funnels into a pool in this small opening. The only way to continue is through this pool. The pool can be anywhere from 4 to 6 feet deep depending on spring runoff. Be careful of water levels if you decide to wade through the Eye of the Needle.
Just past the Eye of the Needle the stream dumps into Little Salmon River. Walk down the river and you will find the Fundy Footpath. It crosses near the campsites where the Little Salmon River flows into the tidal flats.
Recommendation: if you are planning to hike this trail it is recommended that you have hard soled sandals for wading back and forth across the stream and river on large boulders. On our first trip we only had cheap, soft soled wet shoes and our feet paid the price.
Directions
The Gorge is now accessed from the Fundy Trail Parkway. From the gate at the Fundy Trail Parkway continue for 27 km and turn right into a small parking area. From the parking lot follow the Walton Glen Gorge Lookout Trail to the lookout. Coming back from the lookout, after about 200 meters, you will find a wide part in the trail on the right. Enter the woods on a trail off the end of the wide part.
Continue straight past the first junction. If you turn right at this junction you will end up back at the lookout. At the next trail junction turn right and the trail will soon start to descend steeply down into the gorge. Follow the trail down into the gorge until you come to the stream and then follow the stream down through the gorge.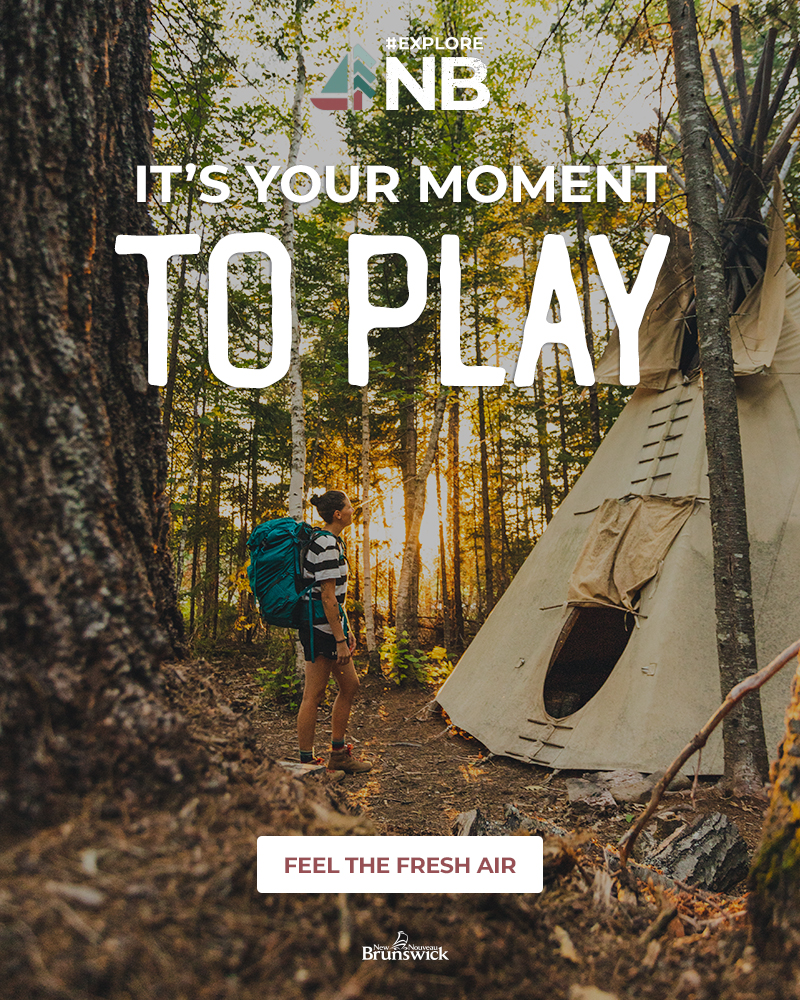 Trail Last Hiked: July 14, 2017.

Page Last Updated: August 9, 2019.