Quick Facts
| | |
| --- | --- |
| Difficulty | strenuous |
| Trail Type | linear |
| Distance | 5.8 km |
| Estimated Time | 3 hours one-way |
| Surface Type | forested |
| Elevation Change | 355 meters |
| Features | waterfalls |
| Trail Markers | yellow squares |
| Scenery Rating | must see |
| Maintenance Rating | well maintained |
| Cell Reception | none |
| Dog Friendly | steep sections |
| Fees | park entrance - cash only |
Description
The Dry Brook Trail travels through the woods before meeting up with Dry Brook. In this lower part of the trail beavers are hard at work. On our last visit parts of the trail were under water due to flooding from beaver dams. This trail was closed for several years because of damnage caused by beavers.
The trail enters a steeper sided valley and passes by progressively larger waterfalls. The valley sides become steeper as you climb higher. Look for old pots and pans, or other relics that are the only signs left of the camps that used to be in the area.
Small bridges cross the stream back and forth. Water rushes around the large mossy boulders on its way to Bathurst Lake. Eventually you reach the largest waterfall. It drops through a chute in the 40 foot cliff face. The trail climbs the cliff next to the waterfall. Above this waterfall are a few small ponds at the stream's headwaters. The trail then meets up with the Mount Head Trail in the plateau between Mount Head peak and Mount Carleton peak.
Note the name of this trail. I visited this trail in the spring so there was lots of water. It might not have as much water in the dryer summer months.
Directions
For directions to the park go to the Mount Carleton Park page.
From the park entrance travel 1 km on the main park road then turn left towards the Armstrong Campground. Travel 12 km and you will come to a small loop road on the right. Park around this loop. You can access the road to Bathurst lake behind the gate at the back of the loop. Follow the access road for 250 meters and you will come to a small field overlooking Bathurst Lake. The trail enters the woods on the right.
You can access the other end of the trail on the Mount Head Trail, about half way between Mount Head Peak and Mount Carleton Peak.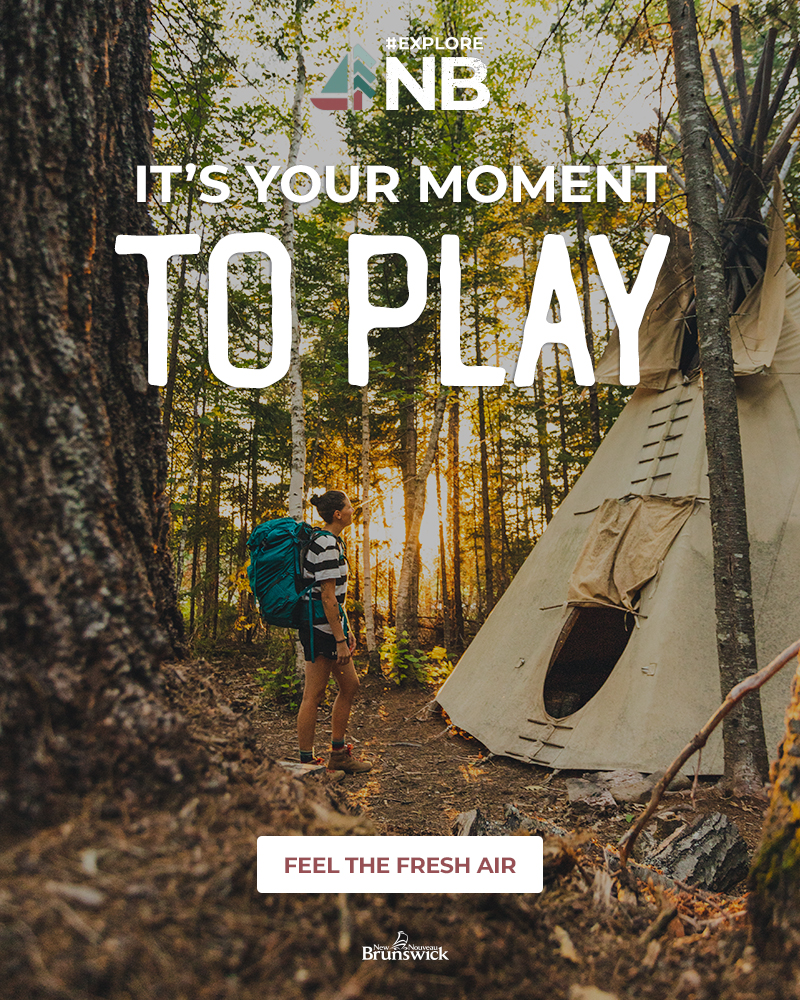 Trail Last Hiked: May 22, 2017.

Page Last Updated: March 23, 2020.