Description
The Big Pokiok Nature Park is part of the Freehold ground owned by the local pulp mill in Nackawic. The trail maintenance has been minimal but the trails are still in good shape. The Beechnut Trail is the only trail that is difficult to follow.
The main feature of the park is the rocky Pokiok Stream, which has many small waterfalls within the park. The Streamside Trail gives the most access to the stream below the bridge and the Lookout Trail provides quick access to Pokiok Falls above the bridge. Another interesting feature is the Ducks Unlimited Dam and the Pokiok Deadwater on the Hiker's Dream Trail. There is a grown in road at the back of the park that can be used to access the deadwater for conoeing or kayaking. The road is rough so you will need a 4x4 to access the deadwater by vehicle.
The park has many different types of forest, from mainly softwood on the Hiker's Dream Trail to the hardwood ridge on the Beechnut Trail. The Partridge Trail travels through a cedar swamp and there are several mixedwood stands throughout the park. The park is a great place to take a hike or to just sit and enjoy the stream on the Lookout Trail.
Directions
From Route 2 between Fredericton and Woodstock take exit 231 and turn towards Nackawic. After going down a hill between two pits the road starts to turn to the left while crossing Pokiok Stream below. Mid-way around the turn (650 meters from the exit) and past the stream turn right onto the first road (Pokiok Road). Shortly after turning on the road it turns to gravel. Caution: The gravel road used to access the park is a logging road. Be careful and be aware that you may meet a pulp truck on this road. Follow this road along Pokiok Stream and continue on until passing under route 2. After 2.7 km you will come to the park sign beside a small road to the left. The road to the left goes to a small parking area near the Hiker's Dream Trail head.
Continue straight for another 400 meters and you will cross a small bridge over Pokiok Stream. Just past the bridge on the right is parking for the Streamside Trail and a shelter. Just past this on the left is a parking area for access to the Lookout, Partridge and Beechnut Trails.
Podcast
Episode 20: Leave Covid 19 Behind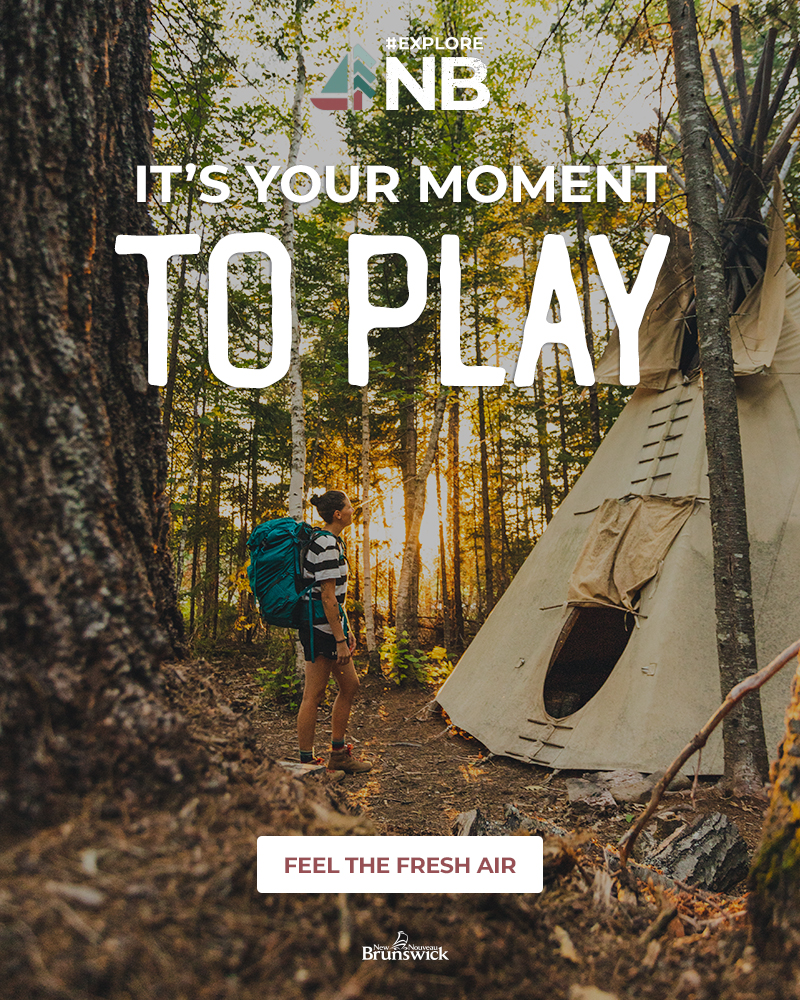 Page Last Updated: April 10, 2013.