Quick Facts
| | |
| --- | --- |
| Difficulty | easy |
| Trail Type | linear |
| Distance | 2.2 km |
| Estimated Time | 45 mins return |
| Surface Type | crushed rock, sand |
| Elevation Change | 5 metres |
| Features | beach |
| Trail Markers | signs |
| Scenery Rating | beautiful |
| Maintenance Rating | well maintained |
| Cell Reception | strong |
| Dog Friendly | not on beach |
| Fees | For parking at beach |
Description
The Pointe-du-Chêne Road to Parlee Beach Trail enters the park through the woods. It is a wide, crushed rock trail that emerges on the Parlee Beach Road. The trail continues to travel through the woods on the other side of the road until it comes out into a long, narrow field. Follow the trail along the back of the field and it will come to the road near the parking lots for the beach.
From the parking lot climb up over the sand dunes to the beach. This is the main section of the beach where crowds gather to swim. Turn left and follow the beach to the end where it loops around a grassy wetland. Eventually it comes to a stream. Across the stream are houses on St. John Street. At low tide this section of the beach emerges from the water forming a much larger beach to explore. On my visit there was a great-blue heron wading in the small pond and terns floating on the breeze.
Walk to the other end of the beach to the west and you will find an even larger wetland that is next to a backwater. Here you will find lots of ducks and other wading birds.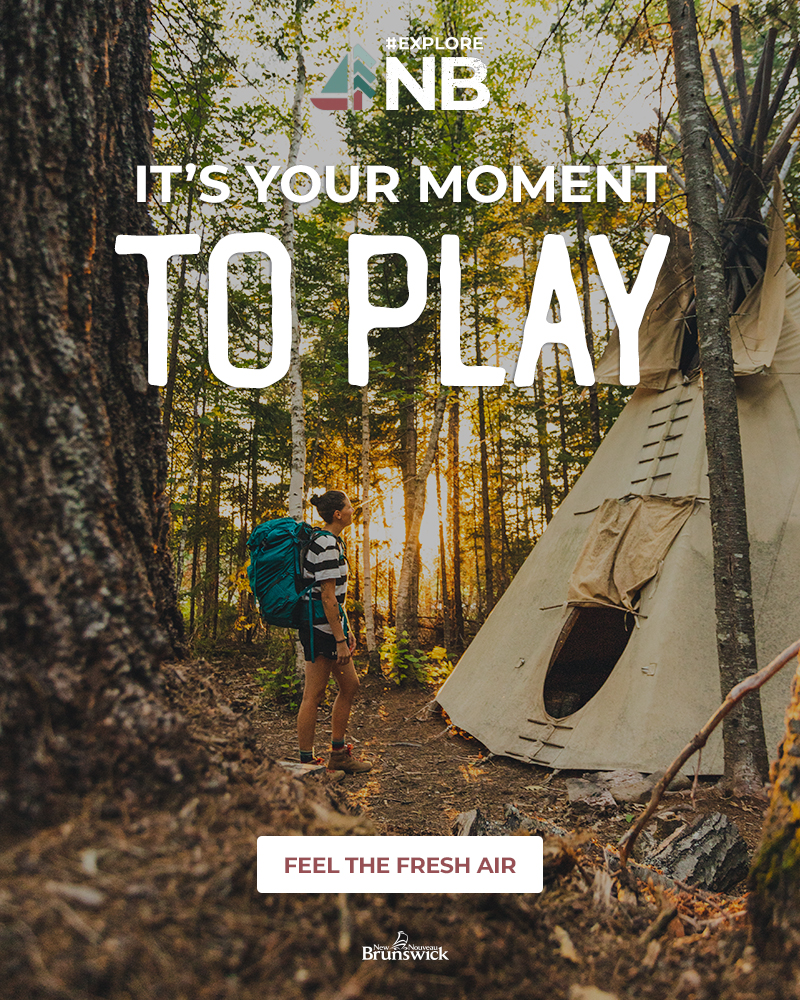 Directions
Stop and take a selfie at the Giant Lobster and then continue on Main Street. After 4 km turn left onto Parlee Beach Road. There is a fee to park near the beach. There are many small trails that will take you to the beach from the parking lot.
The start of the Pointe-du-Chêne Road to Parlee Beach Trail can be found on the Downtown to Pointe-du-Chêne Trail near where it crosses Stead Street. To access this trail in the park look for it on the left just after turning into the Parlee Beach Road. The next access point is at 600 meters in the Parlle Beach Road where the trail crosses. Finally the end of the trail can be accessed at the back middle of the long, narrow field before you get to the beach parking lots.
Trail Last Hiked: May 31, 2017.

Page Last Updated: January 15, 2023.