Quick Facts
| | |
| --- | --- |
| Difficulty | easy-moderate |
| Trail Type | linear |
| Distance | 1.1 km one way |
| Estimated Time | 1 hr return |
| Surface Type | forested |
| Elevation Change | 17 metres |
| Features | waterall |
| Trail Markers | Blue paint |
| Scenery Rating | beautiful |
| Maintenance Rating | well maintained |
| Cell Reception | none |
| Dog Friendly | yes |
| Fees | none |
Podcast
Episode 13: Three Waterfalls in the Bathurst Area
Description
The Buck Falls Trail starts by traveling through the relatively flat floodplain for Forty Four Mile Brook. As the trail starts to follow the stream it gets increasingly rocky with small ups and downs. There are several boulder fields and small cliffs along the trail. There are also many places to access the rocky stream. Eventually the trail comes out onto a small cliff above the falls.
The 10-foot (3 meter) falls drops into a narrow cut in the rock. The rock around the falls is worn smooth. There is a large circular pool cut out of the rock on the other side. There is an old bench in a notch in the rocks, just below the falls. Use caution around the smooth rock cliffs near the falls.
Directions
Note that the majority of the access to these falls is on gravel roads but they are well maintained gravel roads.
From Bathurst take Route 430 west for 45 kilometres until you come to the turn off to Heath Steele Bridge. This is a large junction where the 430 turns sharply to the left and crosses the Heath Steele Bridge. Instead of turning left continue straight onto the Knoll Spruce Road. Continue for another 9.5 kilometres and look for bridge over Forty Four Mile Brook. The trail enters the woods on the right just before this bridge (see picture below).
You can also get to this trail from the Miramichi by traveling north on the Chaplin Island Road (Route 430). Drive for 60 kilometres past Heath Steele Mine (where the road turns to gravel) and continue past Heath Steele Bridge over the Nepisiguit River. At the major junction past the bridge turn left onto Knoll Spruce Road and follows the directions above.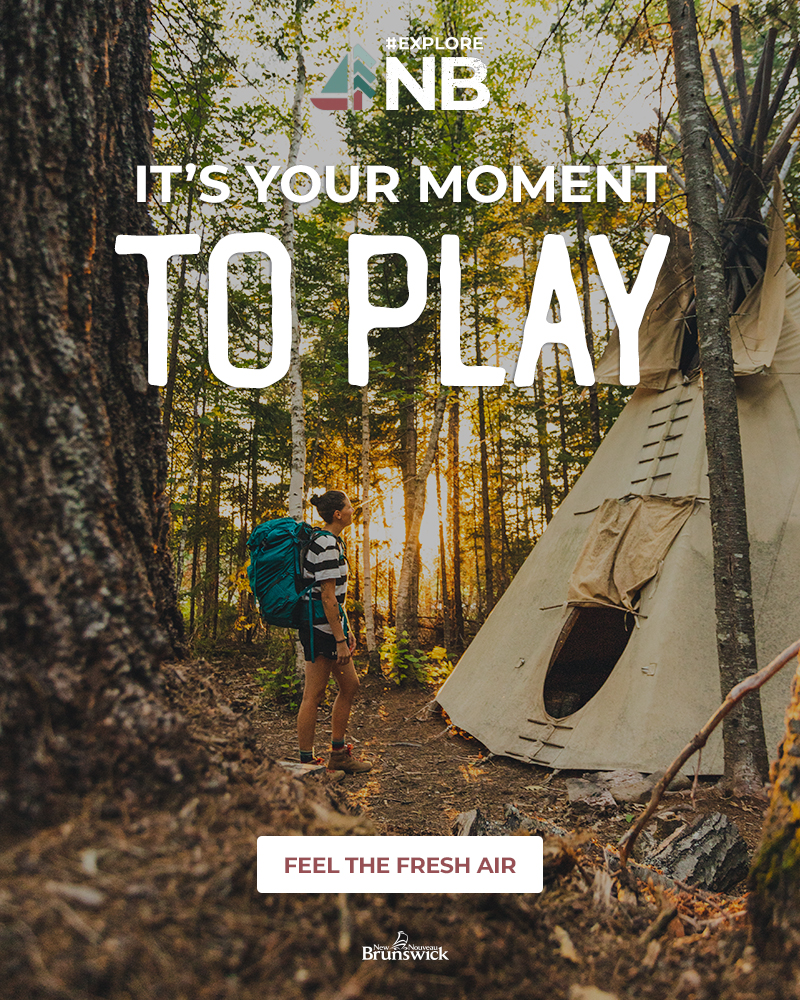 Trail Last Hiked: June 13, 2020.

Page Last Updated: October 16, 2021.