Quick Facts
| | |
| --- | --- |
| Difficulty | moderate-difficult |
| Trail Type | linear |
| Distance | 141 km |
| Estimated Time | 7 to 12 days |
| Surface Type | forest |
| Elevation Change | 2650 meters |
| Features | river, waterfalls, teepees |
| Trail Markers | Turtle signs |
| Scenery Rating | must see |
| Maintenance Rating | well maintained |
| Cell Reception | minimal |
| Dog Friendly | yes |
| Fees | donations encouraged |
Description
Note: The GPS for this trail is available on Avenza.
The Nepisiguit Mi'maq Trail travels along the Nepisiguit River starting at Rough Waters just outside of Bathurst, and ending at Nepisiquit Lakes at Mount Carleton Provincial Park. The total trail is 141 kilometers in length and can be extended across Bathurst on an old railbed trail to Daly Point Nature Preserve. This adds on approximately 7 kilometres to the trail.
The trail cuts through the wildest part of the province and passes some of the most beautiful waterfalls, including Pabineau Falls, which is one of the most impressive in the province. As the trail approaches Mount Carleton Provincial Park the mountains rise around the river. The trail stays relatively flat because it follows the river valley.
The trail is based on an ancient first nations travel route. The Nepisiguit River is one of three main New Brunswick rivers that have their headwaters in Mount Carleton Park. This made it an important hub.
Although the trail had been completely brushed out in the late 1990's there had been minimal follow up maintenance. In 2018 the trail was completely reclaimed and is now promoted as one of the province's signature trails. As of 2019 the trail now has five large teepees surrounded by several tenting platforms. The campsites can be reserved through the provincial parks reservation system.
This is a remote wilderness trail so take the necessary precautions to stay safe. Once you leave the Bathurst area you are on your own.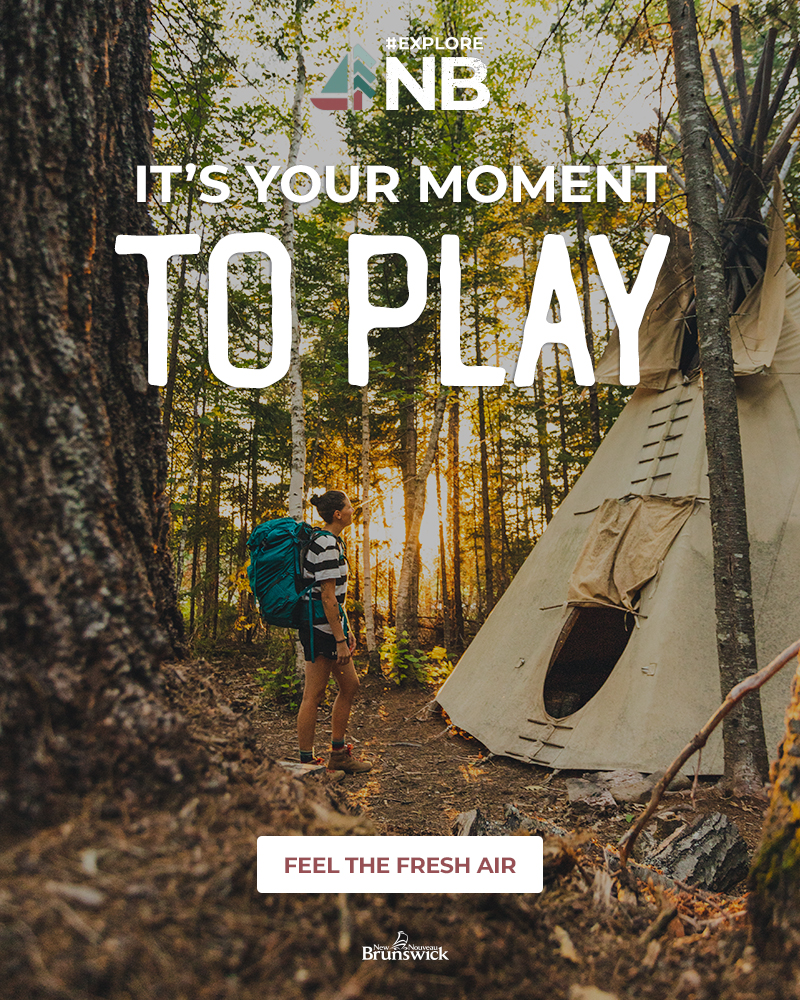 Podcast
Episode 15: Rain, Mosquitos and an Animal Encounter on the Nepisiguit Trail
Directions
There are many ways to access the Nepisiguit Mi'gmaq Trail. The following main access points are where the trail crosses roads:
Greenbelt Lane near Bathurst
Middle Landing
Heath Steele Bridge
Popple Depot
Nepisiguit Lakes in Mount Carleton Park
There are also many access points in between that require river crossings. For more details check out the details section descriptions on the Migmaq Trail page.
Trail Last Hiked: October 10, 2018.

Page Last Updated: Feb. 13, 2021.