New Brunswick Botanical Garden Trails
Quick Facts
| | |
| --- | --- |
| Difficulty | accessible |
| Trail Type | loop |
| Distance | 1.5 km |
| Estimated Time | 1 to 1 hours |
| Surface Type | crushed rock |
| Elevation Change | 8 metres |
| Features | botanical gardens |
| Trail Markers | none but easy to follow |
| Scenery Rating | beautiful |
| Maintenance Rating | well maintained |
| Cell Reception | strong |
| Dog Friendly | on a leash |
| Fees | yes |
Description
This is not your typical hiking trail but it is a really cool place to take a walk. There is so much to explore in the short loop trails throughout the property. In the visitor center is a butterfly garden and a restaurant. When you walk outside the first thing you see is a moderate sized, rocky waterfall flowing into a small pond. Trails in either direction take you through the many unique plants and trees. A side trail allows you to climb up to the top of the waterfall and get a better look at the whole property.
There is another pond with a gazebo at it's edge. A beautiful place to sit and relax. There is strange art throughout the property and a workshop with a deck that overlooks a backwater of the Madawaska River. Keep exploring and you will find the Khronos Statue. These large black, granite blocks are placed in a circle that is remniscent of stone henge. A large reflective steel ball is the center piece and on the opposite side are smaller, granite benchs surrounding a refelecting pool. The structure has celestial significance and you can read all about it on the interpretive sign.
On your way back towards the visitor center you will pass several small, oddly built cabins surrounded by more unique gardens to explore. This is a great place to explore with kids and the grown ups will also have a great time.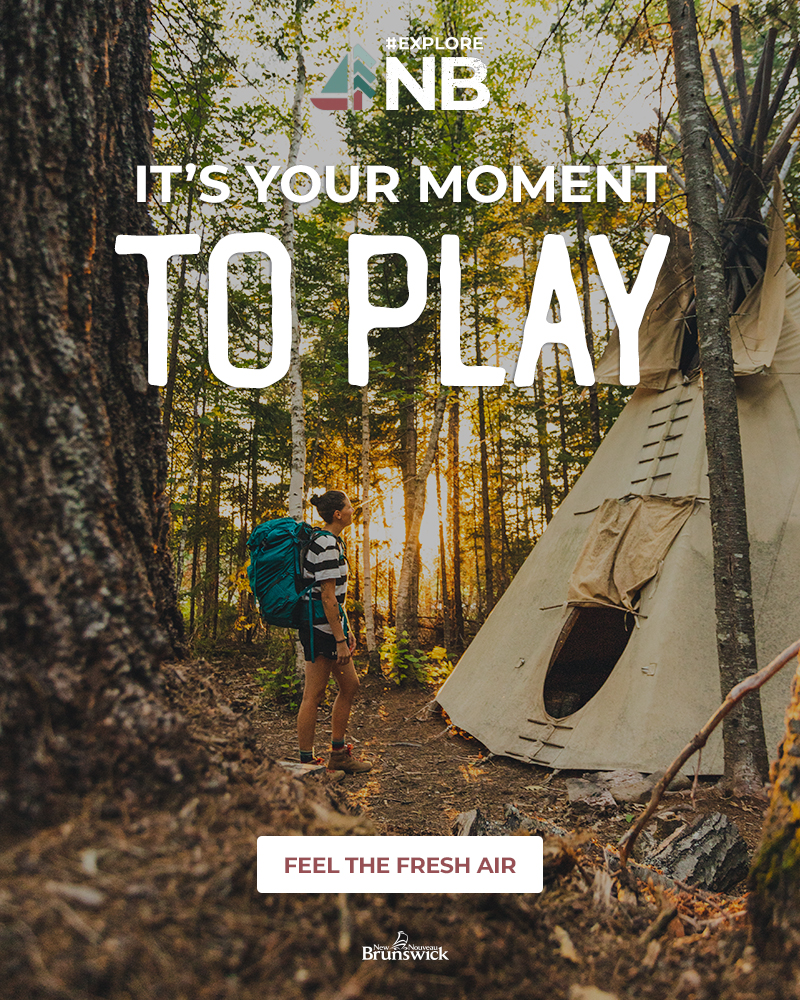 Directions
Follow Route 2 from Edmundston towards the Quebec border. After a little over 9 kilometers take exit 8 and turn left onto Rue Principale. After 200 meters turn right into the parking lot at the Botanical Gardens.
Trail Last Hiked: April 25, 2014.

Page Last Updated: September 13, 2015.