Edmundston Downtown Trails
Quick Facts
| | |
| --- | --- |
| Difficulty | accessible |
| Trail Type | mixed |
| Distance | 1.4 km mapped |
| Estimated Time | 45 minutes |
| Surface Type | crushed rock, paved |
| Elevation Change | 16 metres |
| Features | bridge, dam, river |
| Trail Markers | signs |
| Scenery Rating | beautiful |
| Maintenance Rating | well maintained |
| Cell Reception | strong |
| Dog Friendly | yes |
| Fees | none |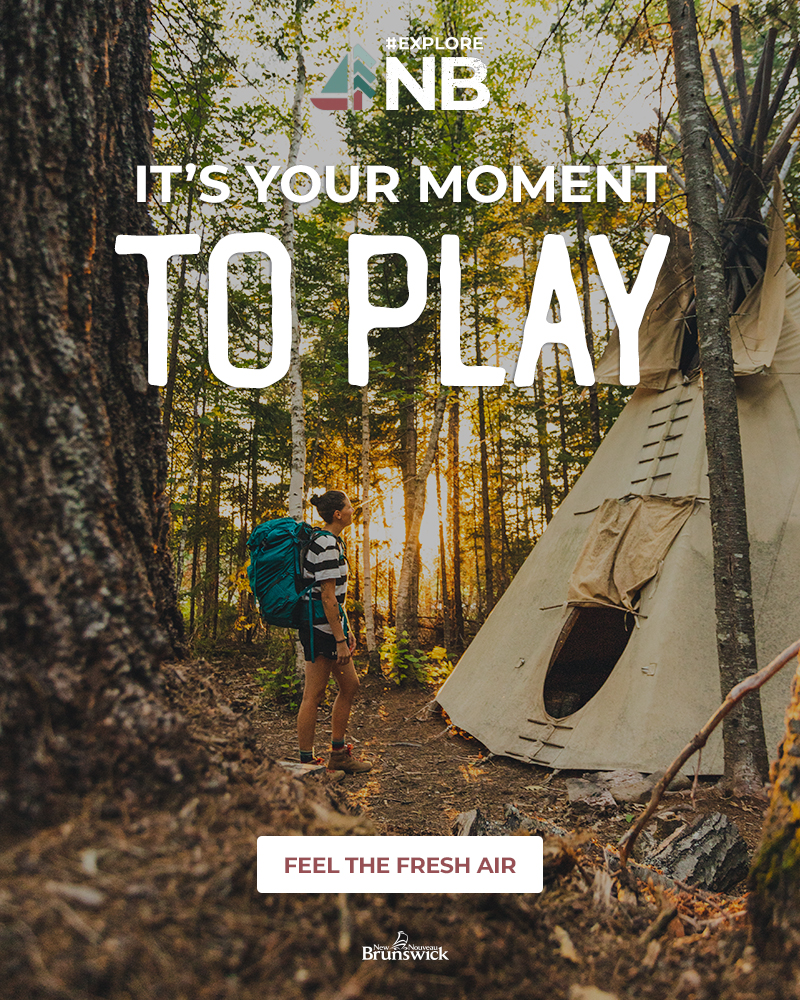 Description
The Downtown Trails in Edmunston follow the Madawaska River on either side and are centered around the unique arched walking bridge. The trails passes by a waterfront park and skate park. There are many beautiful views of the City of Edmundston and the surrounding hills.
The trail on the west side of the river starts at a dam to the south and ends near the pulp mill to the north. The trail on the east side of the river continues north along a rail line on the Trans Canada Trail. The trail south of the walking bridge veers away from the river and enters a park.
Directions
There are several ways to access the Downtown Trails. The best is by parking in the parking lot next to the walking bridge. To get to the parking lot take exit 18 on Route 2. Head towards downtown on Boulevard Hébert that turns into Rue de l'Église (Route 120). Just before the bridge crossing the Madawaska River turn left onto Rue Victoria. Travel 300 meters and just after crossing the railroad tracks turn right into the parking lot.
You can also park on the other side of the river by continuing across the bridge on Rue de l'Église (Route 120). After you cross the bridge take your first left at the lights. When you get behind the building turn left again. Cross the parking lot and park close to where the trail enters the tunnel.
Trail Last Hiked: April 25, 2014.

Page Last Updated: September 13, 2015.