Quick Facts
| | |
| --- | --- |
| Difficulty | easy |
| Trail Type | mixed |
| Distance | 900 meters |
| Estimated Time | 30 mins |
| Surface Type | wood chips, dirt |
| Elevation Change | 6 meters |
| Features | wetlands |
| Trail Markers | none but easy to follow |
| Scenery Rating | beautiful |
| Maintenance Rating | well maintained |
| Cell Reception | strong |
| Dog Friendly | yes |
| Fees | none |
Description
The Lincoln Community Trail is a short trail but it has an amazing amount of wildlife and birds. The trail starts by looping through what looks like an old field that has grown up in alders. Near the back of the loop you will pass through a small field and just past that a small trail will take you down to the edge of the wetland. When I was there in May I saw many small songbirds in the alders and a small Downy Woodpecker seemed to be following me down the trail.
A side trail called the Beaver Trail takes you past a tree that invites you to touch it. The trail then drops down to the edge of the wetland. A narrow berm takes you through the wetland and crosses four bridges. Look around. You will see songbirds in the alders along the berm, a blue heron or sandpiper wading along the edges of the ponds, Red-winged Blackbirds singing from their perch on top of cattails, or maybe even an Osprey or a Bald Eagle hunting in the pond. I saw a couple of muskrats but didn't see any of the beavers that would have built the large beaver hut in the pond.
After the last bridge the trail meanders through the long grass and eventually enters a grove of trees. Not long after entering the grove you will come to a sandy beach along the shores of the St. John River. Return the way you came and make sure you walk slowly and quietly to maximize your wildlife exposure.
The Lincoln Community Trail is owned and managed by the Nature Conservancy of Canada.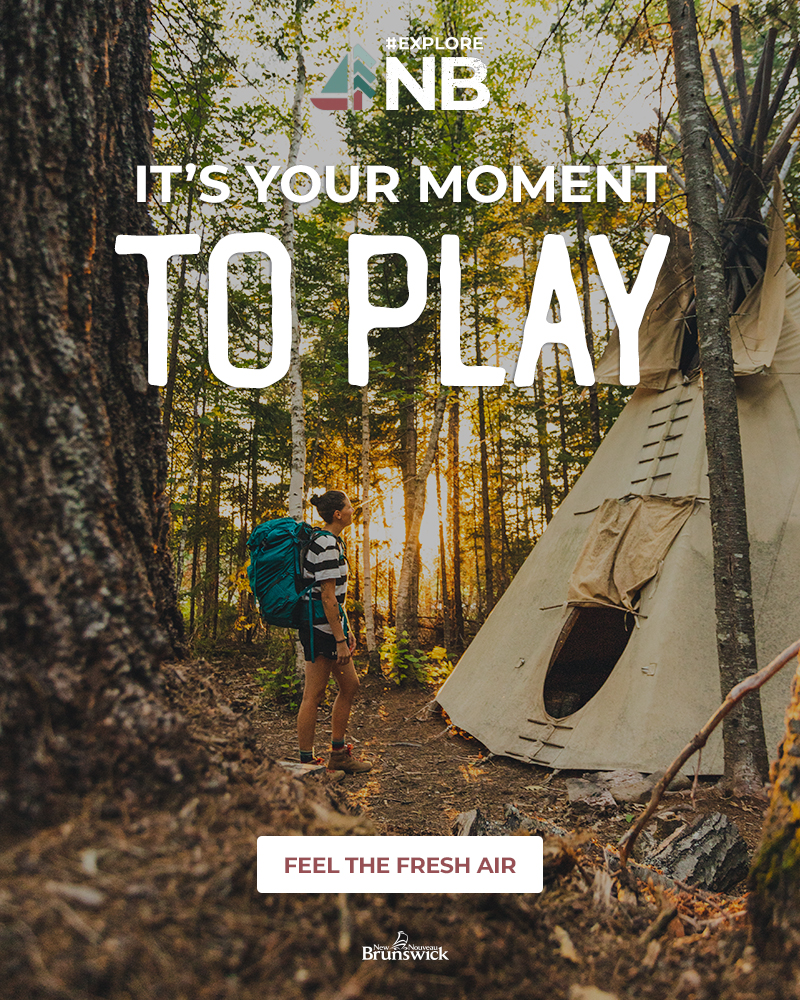 From the Sign
Nature Conservancy of Canada's Lincoln Wetland Nature Preserve is a 21-acre site that consists of a variety of wetlands, fields, open marsh and a silver maple forest that stretches along the shoreline of the St. John River.
Within the forest, there are a number of endangered butternut trees with a diameter of over 30 cm!
Directions
From the entrance to the airport in Lincoln, drive back towards Fredericton for one kilometre. On the right you will see the entrance to the Lincoln Elementary School. Park in front of the school and follow the cement walkway along the left side of the school back to the playground. Continue along the left of the playground and you will find the trail enter the woods.
Trail Last Hiked: May 20, 2019.

Page Last Updated: May 21, 2019.