Crabbe Mountain Ski Resort
There is no charge to use the trails but you should sign in at the ticket office before exploring.
Crabbe Mountain Park is known as a downhill skiing destination but they also have several trail systems for cross country skiing and snowshoeing. There are three sets of trails surrounding the park. The first is the Embree's Loops Trails. These trails are small progressive loops in the forsted area behind the lodge. Great for kids or if you are just getting started in snowshoeing. As the trails get closer to the Central Hainesville Road they travel through old fields.
The Slippery Mitten Trails are long narrow trails that are groomed mainly for Cross Country skiing. Make sure you don't walk on the groomed ski tracks. There are sections of the trail system that are specifically for snowshoeing.
The Back Country Trails travel deep into the wilderness to the north-east of the mountain. They explore lakes, bogs, streams and forest.
Directions
From Fredericton take route 102 to Mactaquac. Take the exit for the Mactaquac Dam and cross the dam. Travel past the dam 2.6 kilometers and turn right onto Rocky Road. Climb the hill until you come to a junction with Route 616 on Keswick Ridge. Turn left onto route 616. Travel along Keswick Ridge and cross a causeway until at 10.5 kilometers you will come to another juction with route 104. Turn left onto route 104. After 15.2 kilometers you will come to the Central Hainesville Road on your right. There is a large sign for Crabbe Mountain on this corner.
After 3.8 kilometers turn left and climb Crabbe Mountain Road. The parking lot for the park is your first driveway on the right near the top of the hill.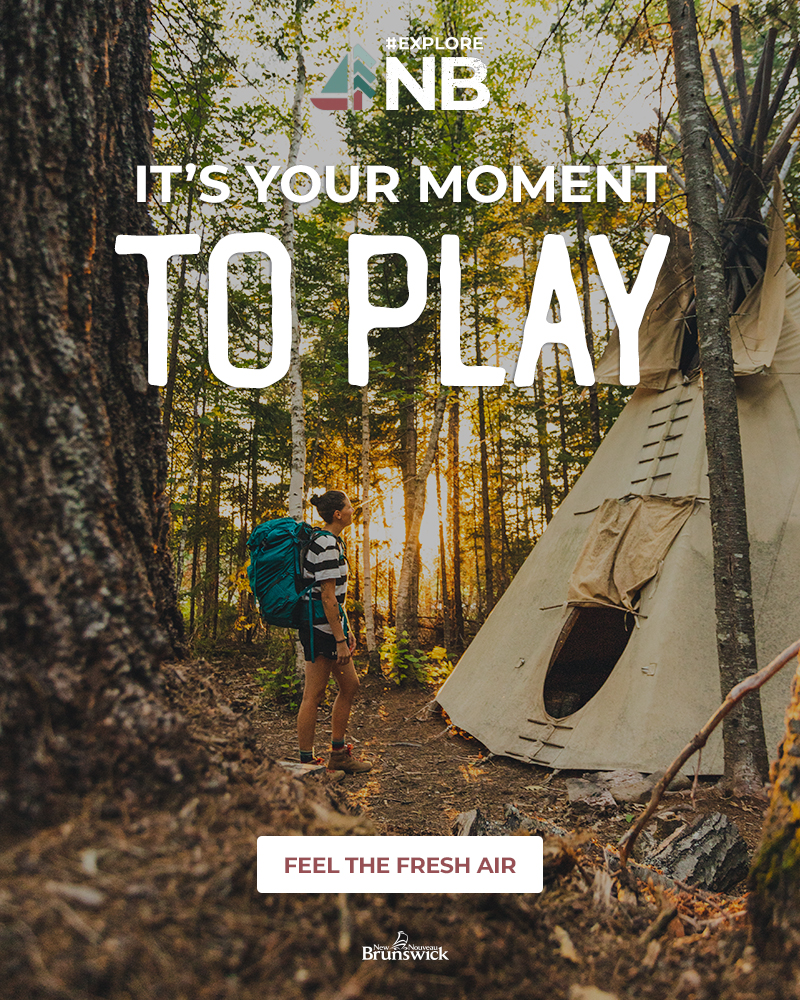 Page Last Updated: February 12, 2017.