Rogersville Trail and Assomption Monument
Quick Facts
| | |
| --- | --- |
| Difficulty | accessible |
| Trail Type | mixed |
| Distance | 1.7 km one way |
| Estimated Time | 1 hour return |
| Surface Type | crushed rock, pavement |
| Elevation Change | 5 metres |
| Features | historic site |
| Trail Markers | signs |
| Scenery Rating | beautiful |
| Maintenance Rating | well maintained |
| Cell Reception | strong |
| Dog Friendly | on a leash |
| Fees | none |
Description
The main trail is a wide crushed rock trail that travels along the narrow grass strip between route 126 and the railroad tracks. There are several shelters, decorative bushes, and picnic tables along the trail. The trail also goes by the train station. At roughly the half way mark of the trail you will find a large arched sign across from the Church. The sign points across the road to the monument and historic site that's behind the church.
The Assomption Monument begins by going under a large arch that was constructed on the bicentennial of the great deportation of Acadians. A straight paved trail takes you to the bronze Marcel-François Richard statue. The trail continues straight to the tall, narrow building (monument) where his remains are interred. At the statue, the trail goes to the edge of the park on both sides, to other statues. Behind the monument is a paved loop trail that is lined with small rock shelters that hold diorama's of Christ's story. There are also many small trees along the trail that were planted in dedication.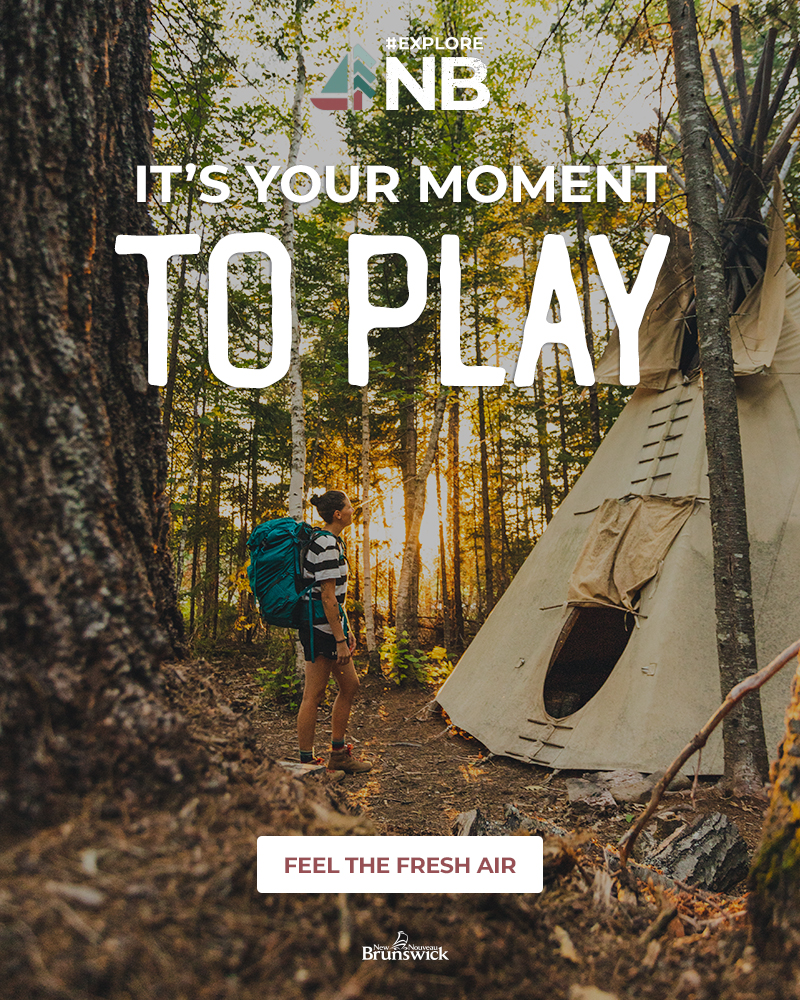 Directions
When you are driving through Rogersville on route 126 you will see several small parking spaces along the road between Paul Street and Pleasant Street. These parking spaces are on the other side of the road from the buildings. Park in any of these spaces and you will find the trail in the narrow band of green between route 126 and the train tracks.
If you are more interested in the Assomption Monument, or just wanted to start in the middle, you can park behind the Saint-François-de-Sales Catholic church (large white church) on route 126. The Assomption Monument is behind the church and the main trail is across the road from the church.
From the Sign
Pieta Spero Statue
Monument fired clay statue Pieta Spero; From sorrow and compassion comes Hope...
Mother Mary supports her son on her knee after his crucifixion. She mourns for him, weeping on the sole of his foot, while our lord embraces both his cross and his mother.
In memory of Bernice Chiasson
From the Sign
Marcel-François Richard
(1847-1915)
Born in Saint-Louis-de-Kent and ordained as a priest in 1870, Monsignor Richard was a leading figure of the Acadian renaissance. He encouraged colonization to stem migration to the United States, founded French-language schools, convents and a classical college, and paved the way for the appointment of an Acadian bishop. In 1881 and 1884 he led national conventions to adopt three important symbols of identity: a patronal feast day, an anthem and a flag. Richard also erected Rogersville's Monument Notre-Dame de l'Assomption, where he was interred after devoting more than 40 years to the struggle for his people's survival.
Trail Last Hiked: May 27, 2021.

Page Last Updated: December 11, 2021.