Cove Trail
French Fort Cove Park
Quick Facts
| | |
| --- | --- |
| Difficulty | easy |
| Trail Type | loop |
| Distance | 3.8 km |
| Estimated Time | 45 minutes |
| Surface Type | gravel |
| Elevation Change | 24 metres |
| Features | cove, boardwalk |
| Trail Markers | signs |
| Scenery Rating | beautiful |
| Maintenance Rating | well maintained |
| Cell Reception | strong |
| Dog Friendly | yes |
| Fees | none |
Description
A new boardwalk was installed at the cove in the summer of 2014. The Cove Trail currently makes a complete loop around the cove.
The trails on the east side of the cove are mostly old roads that are now crushed rock trails. They are relatively flat. There is one trail that goes along the shore that is more difficult but still quite easy. This trail ends at a dock on the cove that is also accessed by a more flat crushed rock trail that climbs the hill back to the main trail.
There is a small covered bridge at the back of the cove that crosses the stream feeding into the cove. This is on a part of the trail that used to be part of the old King George Highway. Just to the west of the covered bridge there is a small set of stairs on the right that lead down to a lookout with interpretive signs.
The west side of the cove has trails that are more up and down through the woods. They travel through a mostly pine forest and provide many views of the cove below.
Directions
Directions to the park are at French Fort Cove Park.
There are several access points to the Cove Trail. The first is the parking lot across from the curling rink on Cove Road.
At the end of the Cove Road turn right on the Old King George Highway and you will quickly come to a second small parking area.
The third place to access the trail is from the parking lot by the playground on the King George Highway (east of the cove).
The fourth way to access the trai is at the end of French Fort Road. From the cove continue east on King George Highway for 500 meters and turn left onto Bannon Road. At the end of the short road turn left onto French Fort Road. After 260 meters you will come to the end of the road and the start of the park.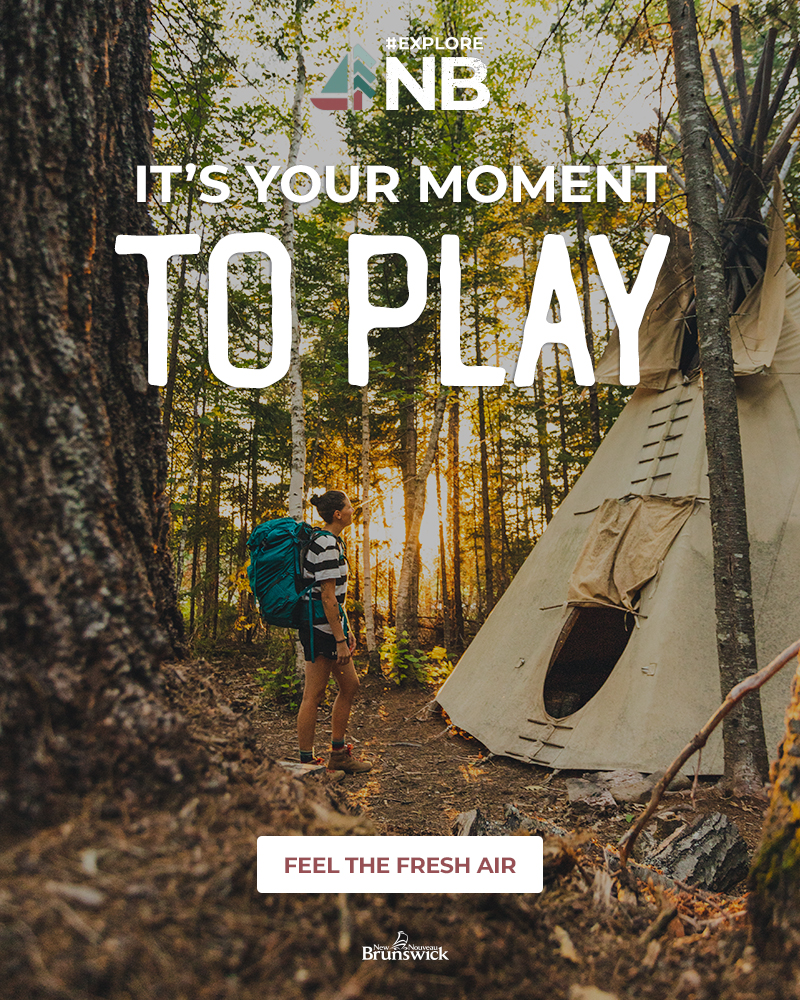 History
French Fort Cove has a long history that starts when it was formed 350 million years ago and ends at the park it is today. The large chimney near the mouth of the cove was part of the Buckley sawmill that burned in 1922. The area was also hit with the great Miramichi Fire in 1825. Remants of the fire can still be seen throughout the park.
Trail Last Hiked: November 17, 2019.

Page Last Updated: January 18, 2023.