Quick Facts
| | |
| --- | --- |
| Difficulty | accessible |
| Trail Type | loops |
| Distance | 1 km |
| Estimated Time | 20 mins |
| Surface Type | crushed rock, gravel |
| Elevation Change | 18 metres |
| Features | river, playground |
| Trail Markers | none but easy to follow |
| Scenery Rating | beautiful |
| Maintenance Rating | well maintained |
| Cell Reception | strong |
| Dog Friendly | on a leash |
| Fees | none |
Description
Blackville Municipal Park is a small park nestled into a point between the Bartholomew River and the Southwest Miramichi River. The park has a playground, a boat launch on the Miramichi River, memorials, shelters and lookouts. The park is bisected by an ATV trail that continues in either direction on the old rail bed. The ATV trail to the south goes under the road bridge across the main Miramichi River. The ATV trail to the north goes over an old rail bridge over the Bartholomew River.
The main trail travels along the river and provides open views of the river below. The other trails loop around the field on the other side of the road, accessing the memorials and the playground. There is also a trail by the playground that takes you up to the village. The trails are wide crushed rock trails but some are grown in with grass where they are less used. The ATV trail follows the road within the park and are gravel on exiting the park on either end.
On a nice day, Blackville Park makes a great place to stop and break up the drive between Fredericton and Miramichi.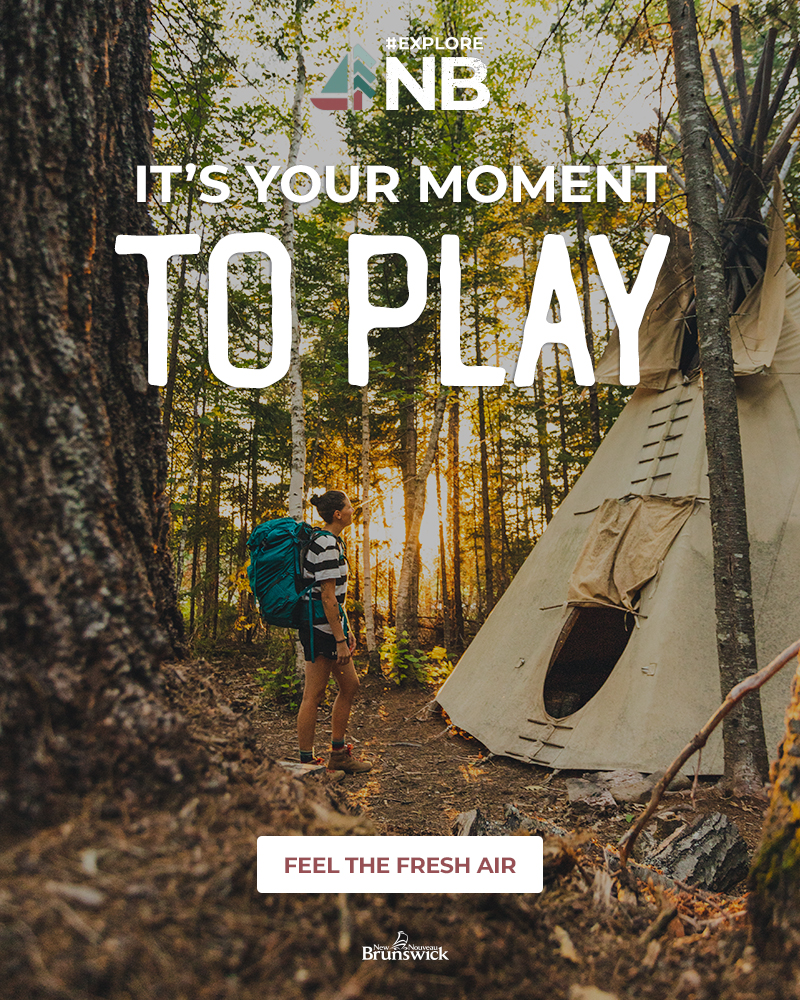 Directions
The Village of Blackville is a community on the banks of the Miramichi River, half way between Doaktown and Miramichi City. If you are coming from the Doaktown direction then drive through the village. Just after passing Saint Andrews United Church (white church on the hill on the right) the road dips down towards a bridge over the Bartholomew River. Just before reaching the bridge you will see a sign at the entrance to the Blackville Municipal Park on the right.
If you are coming from Miramichi City, then cross the bridge over Bartholomew River at the start of the village. On the other side of the bridge you will see a sign for the park entrance on the left.
From the Sign
Millstones
Henry Reid leased stone quarry sites in the area in the 1870s and 1880s. These unused millstones came from a quarry in Indiantown (now Quarryville). Another Reid stone quarry operated at Blackville during the same period. In addition to millstones, the quarries produced building stones for bridges, and large buildings such as hospitals and churches. Near this site, on the Bartholomew River, Henry Steele operated a grist mill with a large grinding stone about five feet in diameter. The mill served local farmers, grinding their wheat and buckwheat into flour, from the 1840s until the mill closed in 1902. For more details: http://www.memoriesofblackville.com/history/the-mills
Trail Last Hiked: August 23, 2021.

Page Last Updated: December 25, 2021.