Forest Pond Trail
Ganong Nature Park
Quick Facts
| | |
| --- | --- |
| Difficulty | moderate |
| Trail Type | linear |
| Distance | 900 metres one-way |
| Estimated Time | 20 minutes |
| Surface Type | forested |
| Elevation Change | 43 metres |
| Features | beach access |
| Trail Markers | none but easy to follow |
| Scenery Rating | beautiful |
| Maintenance Rating | well maintained |
| Cell Reception | strong |
| Dog Friendly | on a leash |
| Fees | none |
Description
The Forest Pond Trail starts on the hill near a historic basement on the Lookout Trail. It travels through a mixed forest. The forest is fairly open either due to it's past as fields or due to the proximity to the coast. Near the bottom of the hill the trail travels through seas of Hay-scented ferns and spread out spruce trees before coming to a stream. The stream empties out onto the beach at back bay and meanders to the ocean. The distance it travels to get there is dictated by the tides.
At low tide you can explore the large erratic boulders and colorful rocks that poke up out of the beach. There are views up and down the coast in both directions. Continue on the trail and it climbs up the hill to the fields on the Auk Hill Trail.
Directions
For directions to Ganong Nature Park go to the Ganong Nature Park Page.
There are two ways to access the Forest Pond Trail. The first is from the Lookout Trail and the second is from the Auk Hill. The Forest Pond Trail starts on the left not far before the rocky lookout at the end of the Lookout Trail. The other end of the Forest Pont Trail enters the woods at the very back of the field on the Auk Hill.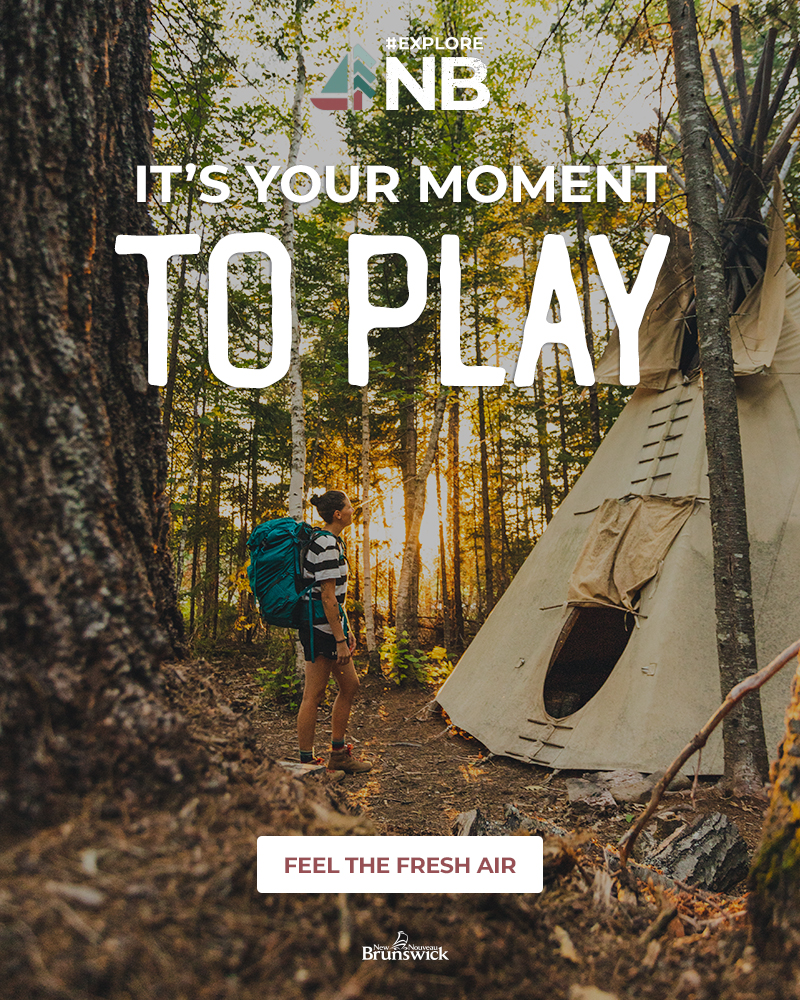 From the Sign
This small vernal or ephemeral stream drains much of the northwestern part of Todd's Point. The term vernal refers to streams and ponds that dry up during the summer. As wildlife habitat, they provide shelter, food, and nursery habitat for a great number of invertebrate, amphibian, reptile, birds and mammal species. Without vernal pools and streams, many species could not successfully reproduce and would be lost.
The stream's shaded character promotes a cool damp environment that also fosters the growth of many unique plants including liverworts, mosses, and ferns.
This stream was once dammed and the water supply was used for shipbuilding and fisheries enterprises that were located along Pagan's Cove. Explore the beach at low tide and you can pick out the old rock foundations of these businesses. These rock piles were ballast that held the wharves in place.
Trail Last Hiked: June 19, 2016.

Page Last Updated: January 20, 2017.