Chickahominy Mountain Trail
Quick Facts
| | |
| --- | --- |
| Difficulty | difficult |
| Trail Type | linear |
| Distance | 1.7 km one way |
| Estimated Time | 2 hours 20 mins |
| Surface Type | forested, old road |
| Elevation Change | 153 meters |
| Features | cliffs, peak |
| Trail Markers | yellow diamonds / rope |
| Scenery Rating | beautiful |
| Maintenance Rating | well maintained |
| Cell Reception | strong |
| Dog Friendly | partial |
| Fees | none |
Description
The trail starts by entering the woods and following an old roads thats grown in. After a short distance you will find a side trail on the left. This is the start of the Taggarts Brook Trail. A short distance in the trail you will find a beaver dam on Taggarts Brook. From here there is a beautiful view of pond and the wetland above the dam.
Return to the main trail and continue up a small hill to the power lines. You will have a view of the beaver pond and wetlands on the left. The trail continues along the power line to the right. Continue on the power line until you come to an opening where an old road crosses the power line. Turn left and enter the woods on this old road. The old road climbs steadily and eventually comes to a rock slide that covers the road. The trail climbs up through two cliffs on the right.
Climb through the large cliffs and look for signs of rock climbers in the cliff face. Continue through the cliff and the trail will soon cross a rock slide. Some of the rocks in the rock slide move so be careful of your footing.
Just after the rock slide the trail takes a sharp turn to the left and begins to climb steeply up the hill. You will soon come to a rocky outcrop and boulders. Climb up around the rocky outcrop on the right. Once on top of the rocky outcrop you will see views to the east including Ministers Island. Climb through a few trees and a hole opens up in the trees facing Taggarts pond and brook below. You will be able to see Chamcook Mountain and Passamaquoddy Bay in the distance.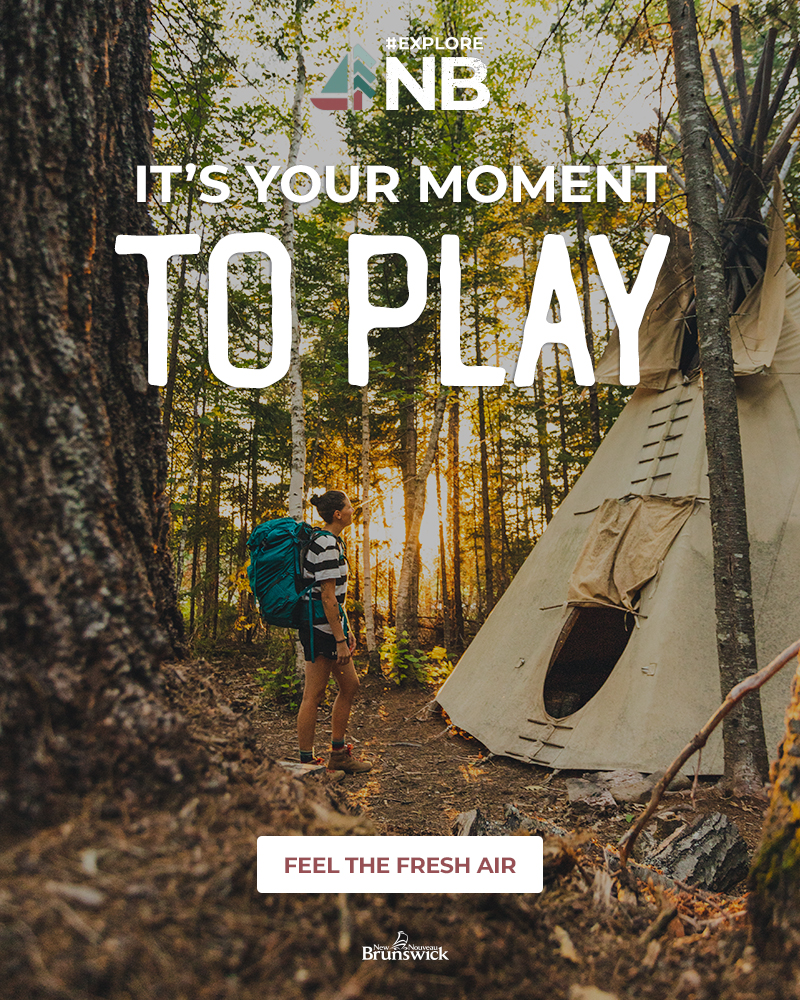 Directions
For directions to the preserve go to the Caughey-Taylor Nature Preserve page.
The trail can be found entering the woods at the back right corner of the parking area.
Trail Last Hiked: August 25, 2018.

Page Last Updated: February 2, 2019.
Other Trails in the Preserve