Crooked Creek Falls Trail
Quick Facts
| | |
| --- | --- |
| Difficulty | steep |
| Trail Type | linear |
| Distance | 450 meters |
| Estimated Time | 30 minutes |
| Surface Type | forested |
| Elevation Change | 80 meters |
| Features | waterfalls, pool |
| Trail Markers | none but easy to follow |
| Scenery Rating | beautiful |
| Maintenance Rating | well maintained |
| Cell Reception | none |
| Dog Friendly | yes |
| Fees | none |
Podcast
Episode 12: Beat the Heat with Top 10 Swimming Waterfalls in New Brunswick
Description
The trail enters the woods and quickly starts to descend a steep hill. It gets quite steep in places but not enough to have to use your hands. If it's raining be extremely careful because it is steep enough with lose dirt to be dangerous. Once you get to the bottom of the hill you will cross a small wet area and soon see the opening of the stream. Follow the trail to the left along the stream.
At this point you should hear the roar of the falls ahead. The trail soon comes out to the edge of the stream near the falls. The main falls is about 6 feet high and flows into a notch in the rock. At the bottom of the notch there is a smaller falls that flows into a large, deep pool of the clearest and greenest water I have ever seen.
Go back to the trail and continue along the stream. The trail soon climbs down a steep hill and pops out at the stream below the pool. We forgot our swim suits on our visit but we will be going back. From what we saw it looks like it is one of the best swimming waterfalls in the province.
Directions
When driving into Riverside-Albert from Riverview you will come to a sharp turn in the road to the left. At this turn go right onto Forestdale Road. You should see a sign pointing towards the Crooked Creek Lookout. The road up the hill is quite rough. Drive up the hill for 1.7 kilometres and you will come to a split in the road. Just before the split there is a parking area on the right. Park here and you will find the trail entering the woods across the road.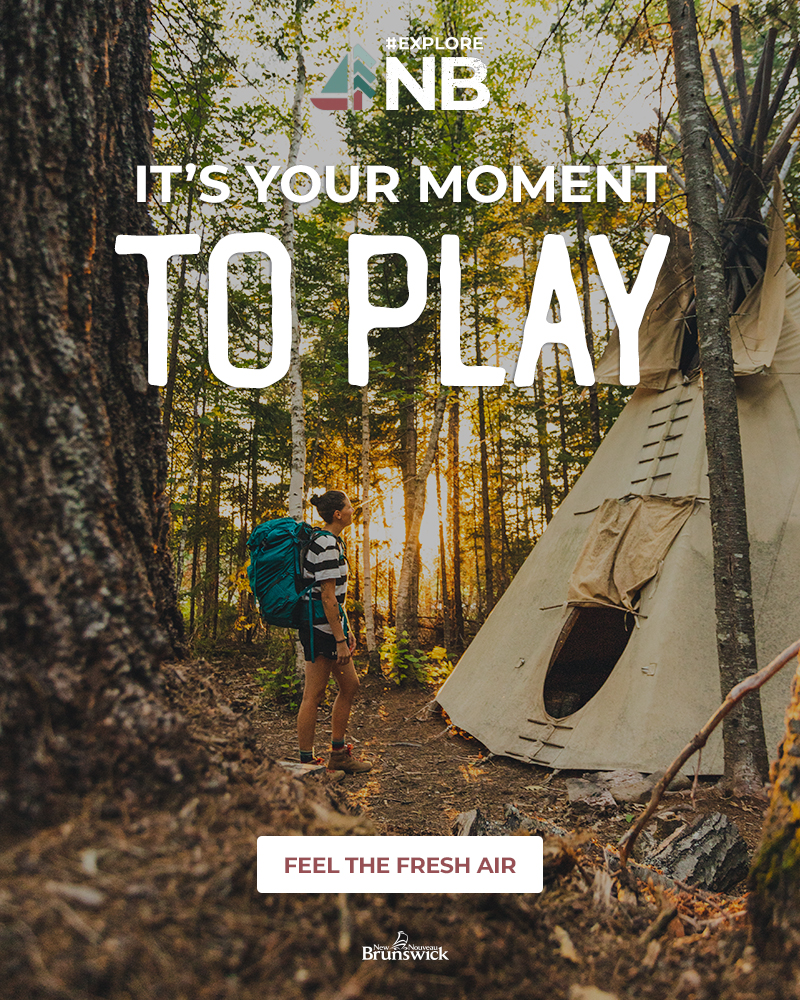 Trail Last Hiked: August 25, 2019.

Page Last Updated: August 27, 2019.