Cormier Village Eco Trails
Quick Facts
| | |
| --- | --- |
| Difficulty | easy |
| Trail Type | mixed |
| Distance | 3.5 km |
| Estimated Time | 1 hr 30 mins |
| Surface Type | crushed rock, forested |
| Elevation Change | 12 meters |
| Features | river, forest |
| Trail Markers | animal prints |
| Scenery Rating | beautiful |
| Maintenance Rating | medium |
| Cell Reception | weak |
| Dog Friendly | yes |
| Fees | none |
Description
The Cormier Village Eco Trails start next to the baseball diamond. The crushed rock trail travels along the field until it reaches the treeline behind the center. The trail splits just after entering the woods forming a loop. The right trail meanders through a wet, mainly softwood stand. There are small sections of boardwalk where the trail is really wet. The left trail is a more direct route to the river where it joins the other part of the loop.
From the junction at the stream turn right to follow the Kagibouegout River Trail along Kagibougouet River. There are several benches along the trail to sit and enjoy the small river. There are also several interpretive signs along the trails showing what work has been done to restore this section of the river. The trail turns away from river and then shortly after ends at an ATV Trail.
There are several trails being developed that loop back through the forest and fields. The field trail on the map (gray) is a trail that is being worked on but is not yet complete. Check back for more details.
From the sign
FISH HABITAT
A habitat is a place where an animal or a plant lives and where they can find food, water, shelter against predators and space to move (Nature NB). For many species of fish, the Kouchibouguac River is a habitat that provides all the basic components for the continuity of their offspring.
ESSENTIAL ELEMENTS FOR FISH SURVIVAL
The Kouchibouguac River is frequented by many species of fish, the most popular is the brook trout (Salvelinus fontinalis). Being a bioindicator species, this fish is very sensitive to changes in its habitiat.
Like many other species, brook trout prefer a river with cold and well oxygenated water. Bedrock is essential during the breeding season, because trout use this substrate to make a nest and lay their eggs.
The presence of a riparian zone helps to minimize bank erosion, thus reducing the transport of nutrients and sedimentation in streams. Furthermore, it provides a protective barrier against the sun which keeps the temperature of the water at an acceptable level for the fish. Finally, the presence of a canopy offers shelter against fish predators.
Directions
Take highway 15 from Moncton past Shediac. Take exit 43 at Beaubassin and turn right. After 6.7 km turn left onto route 945. After 5.5 km you will see the Cormier Village Cultural Center on your right. Park at the center. The trail starts at the right near the baseball field.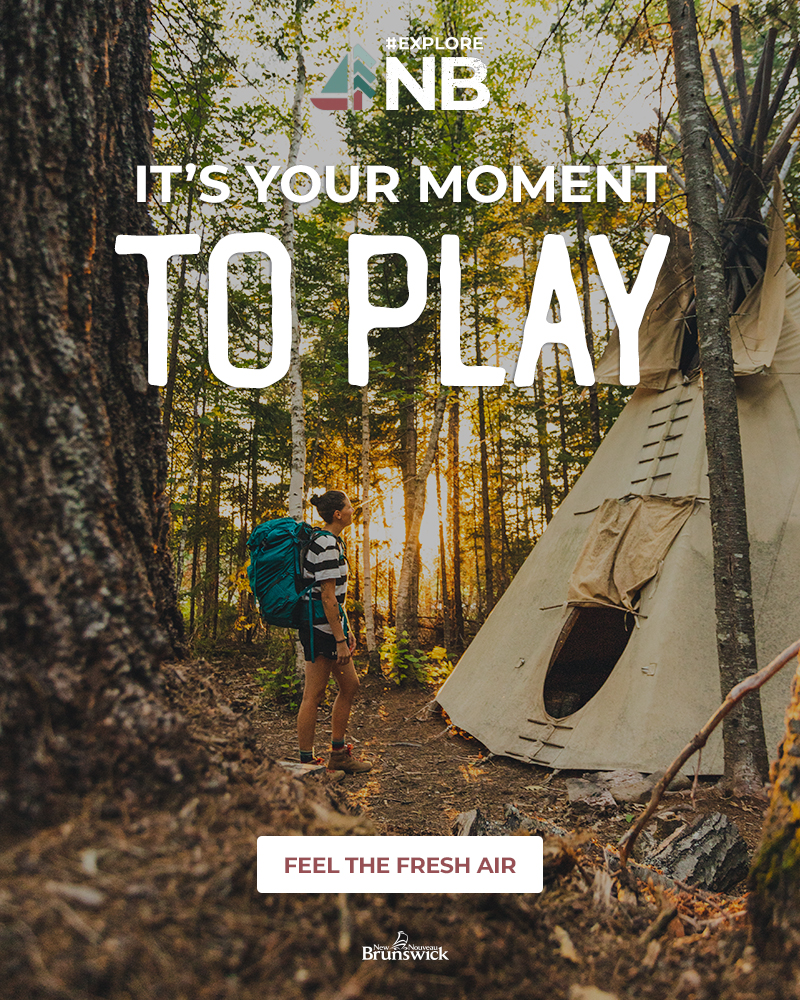 Trail Last Hiked: May 31, 2017.

Page Last Updated: March 17, 2019.