Quick Facts
| | |
| --- | --- |
| Difficulty | easy |
| Trail Type | loop |
| Distance | 3.1 km |
| Estimated Time | 1 hr 15 mins |
| Surface Type | gravel |
| Elevation Change | 20 meters |
| Features | old train station, pond |
| Trail Markers | none but easy to follow |
| Scenery Rating | historic |
| Maintenance Rating | well maintained |
| Cell Reception | not checked |
| Dog Friendly | yes |
| Fees | none |
Description
The McAdam Nature Trail circles around McAdam Pond. McAdam Pond is a small pond created by a dam behind the historic train station. The trail is mostly flat and travels between some large boulders that are prevalent in this area. The trail provides many views of the historic train station across the pond. The trail goes in and out of the woods near the back of the pond where the pond is shallower and provides more grassy views. There is also a small covered bridge that crosses one of the streams feeding the pond. There are several benches along the trail so you can sit and enjoy views. The trail eventually comes out of the woods along the tracks farther up from the train station.
I have seen more different types of birds and ducks on this short trail than I have seen on any other trail I have hiked. I am not sure if this was a result of the pond or a result of the timing. Along with the historic train station this made for a very interesting hike. Make sure you visit the tourist information center in the old train station if it is open when you visit the trail.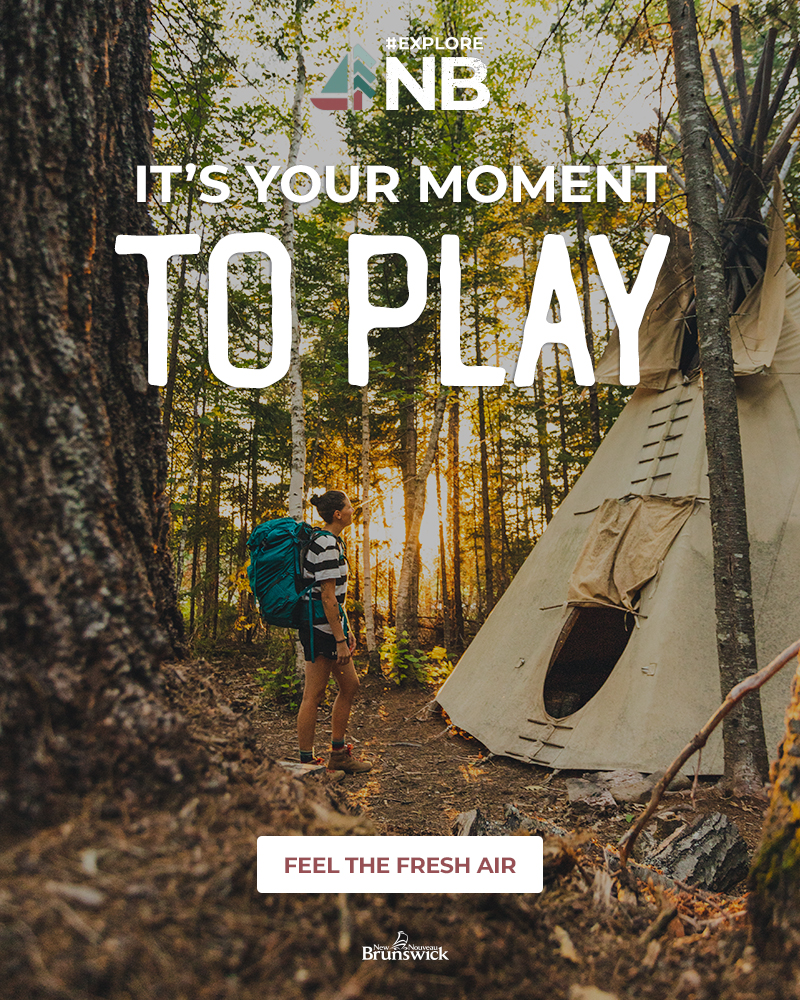 Directions
Follow route 4 into McAdam and continue to the middle of town until you see the historic train station on the hill. Enter the driveway to the left of the historic train station that is now a tourist information center. Park in front of the station near either end of the building. Walk behind the train station, cross the tracks and you will come to McAdam Pond. The trail follows along the edge of the pond in either direction. Follow the edge of the pond to the left and it will take you across a small dam that will take you to the trail just past the dam on the right. Go to the right and follow the rail bed past where it leaves the edge of the pond until you see a white cross walk sign that shows where the trail goes into the woods
Trail Last Hiked: June 28, 2011.

Page Last Updated: July 21, 2019.