Quick Facts
| | |
| --- | --- |
| Difficulty | moderate |
| Trail Type | linear |
| Distance | 700 metres one way |
| Estimated Time | 45 mins return |
| Surface Type | forested |
| Elevation Change | 26 metres |
| Features | waterfall, stream |
| Trail Markers | none but easy to follow |
| Scenery Rating | beautiful |
| Maintenance Rating | medium |
| Cell Reception | not checked |
| Dog Friendly | yes |
| Fees | none |
Description
The trail to Dunbar Falls is only 700 metres but it is a beautiful hike. The trail enters the woods and drops down towards the stream. Note the rock wall along the left hand side of the trail, which I assume was used to help stabilize the road. The trail travels along the shore of Dunbar Stream. In a short distance the trail crosses a small waterfall flowing into the main stream from the left. Usually it's possible to cross this waterfall without getting your feet wet.
After a bend in the stream the trail crosses a powerline. Soon after this there is an opening along the stream that provides the first view of the main falls. Continue on the trail and you will soon come out into a clearing with a small beach just below the falls. It is possible to climb up through the wood to the top of the falls but it is treacherous and there is not much to see.
Dunbar Falls is not a very tall waterfall at only 3 metres but it crosses the full width of the wide stream. It usually has a good flow of water making it impressive.
It is also possible to access the falls from the powerlines. To get to the powerline drive up the hill on the gravel road until you come to the powerline. You will see an ATV enter the powerline on the right. Follow this trail back down over the hill until you reach the stream. Then turn left and you will soon be at the falls. This access is much less interesting. The only time I used it was when the small waterfall along the trail was too deep to cross without wading. We still had to wade through the stream near where the ATV trail enters the powerlines.
Directions
From the Princess Margaret Bridge in Fredericton drive north on route 8. Drive for 23 kilometres and take exit 33 towards Durham Bridge. At the stop sign turn left. Drive for 1.7 kilometres and you will come to another stop sign. Turn right at this stop sign. Drive for 1 kilometre and you will cross Durham Bridge and come to another stop sign. Turn right once again. Drive for 1.7 kilometres and you will come to a gravel road on the left with a wide opening, just before a stone bridge. Park along the side of this gravel road, making sure you don't block the road. The trail enters the woods on the right hand side not far from the pavement.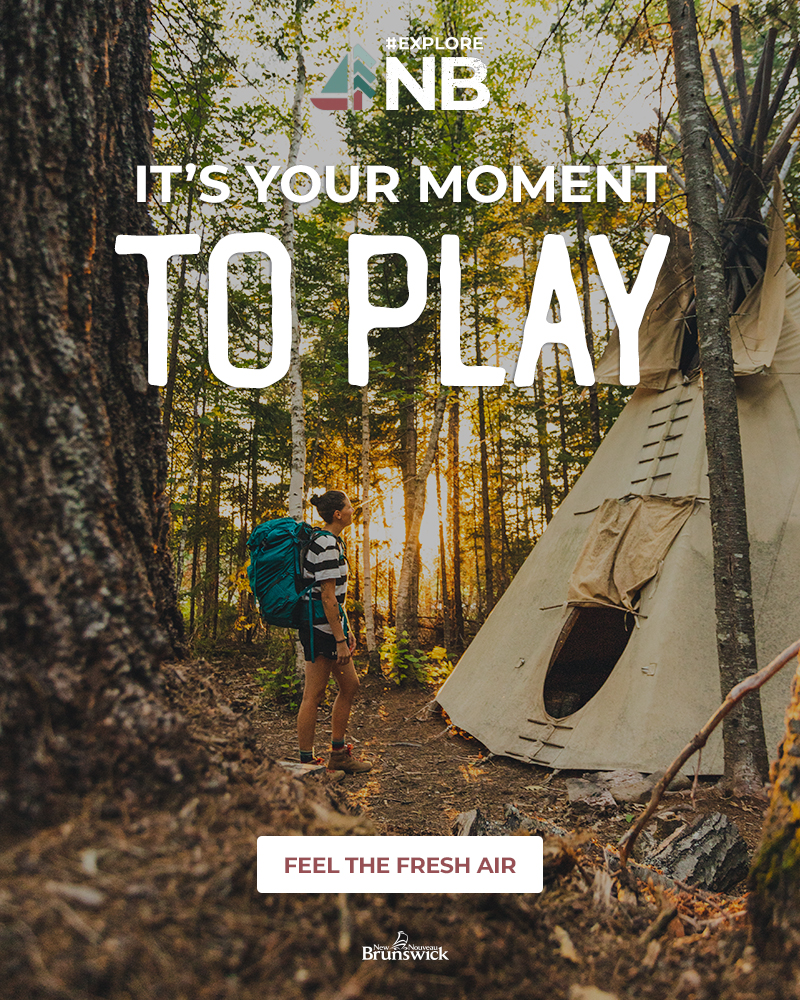 Trail Last Hiked: April 8, 2018.

Page Last Updated: April 14, 2020.