Walton Glen Gorge Lookout Trail
Quick Facts
| | |
| --- | --- |
| Difficulty | easy |
| Trail Type | linear |
| Distance | 1.2 km one way |
| Estimated Time | 1 hr |
| Surface Type | crushed rock, forested |
| Elevation Change | 115 meters |
| Features | lookout, waterfalls |
| Trail Markers | none but easy to follow |
| Scenery Rating | must see |
| Maintenance Rating | well maintained |
| Cell Reception | minimal |
| Dog Friendly | on a leash |
| Fees | yes |
Description
Walton Glen Gorge has been called the Grand Canyon of New Brunswick. The Walton Glen Gorge Lookout Trail is a short trail that takes you to what is probably the most spectacular view in the province. The lookout is on the edge of a cliff that drops around 40 metres into the gorge below. On the cliff face across from the lookout is Walton Glen Falls. There is also a large waterfalls that you can see in the valley below the lookout. The gorge cuts its way down through the forest on its way to Little Salmon River and the Bay of Fundy Beyond.
It is possible to hike down through the gorge but it is a bit steep and treacherous so use caution. It is also outside of the park boundary. For more information on hiking through the gorge go to the Walton Glen Gorge Trail page.
Other Trails in the Park
Cranberry Brook Loop
McCumber Brook Wetlands Trail
McCumber Brook Access Trail to the Fundy Footpath
Connected Trail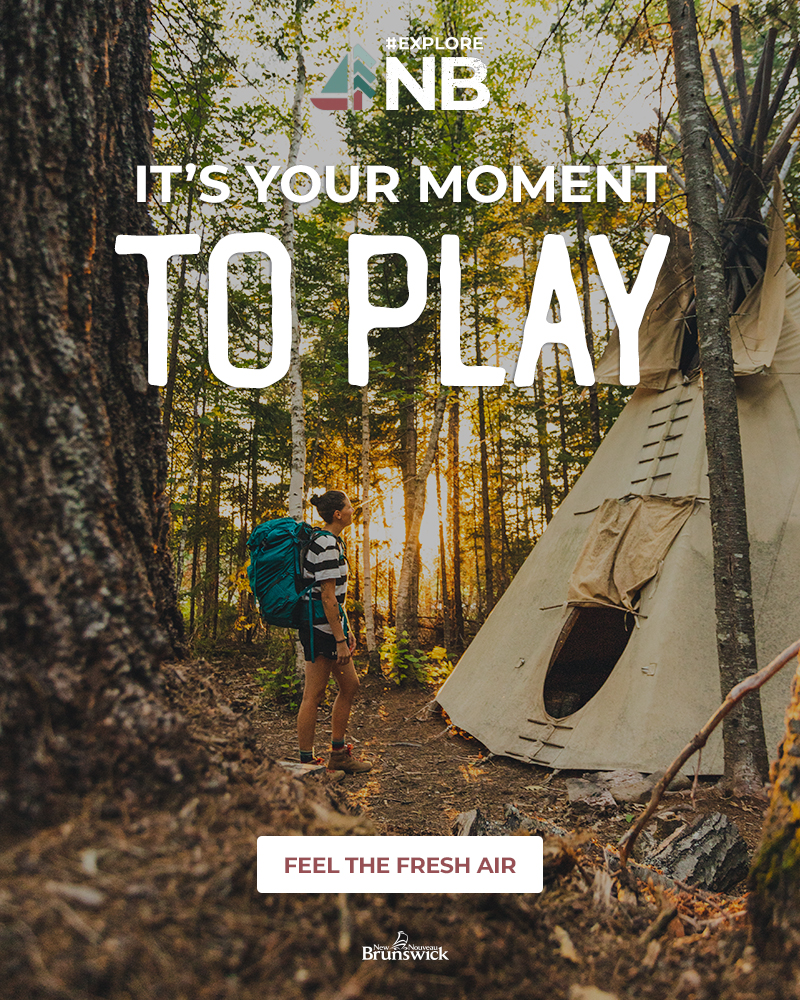 Directions
For directions to the park go to the Fundy Trail Parkway page.
Drive for 28 kilometres from the front gate at the Fundy Trail Parkway. You will find the parking lot for the Walton Glen Gorge on the right. You will find the trails entering the woods on either side of the visitor centre.
Trail Last Hiked: October 15, 2018.

Page Last Updated: April 6, 2019.