Quick Facts
| | |
| --- | --- |
| Difficulty | easy |
| Trail Type | mixed |
| Distance | 8.6 km |
| Estimated Time | 1 hr 30 mins return |
| Surface Type | crushed rock |
| Elevation Change | 22 metres |
| Features | river, forest, fields |
| Trail Markers | none but easy to follow |
| Scenery Rating | beautiful |
| Maintenance Rating | well maintained |
| Cell Reception | strong |
| Dog Friendly | yes |
| Fees | none |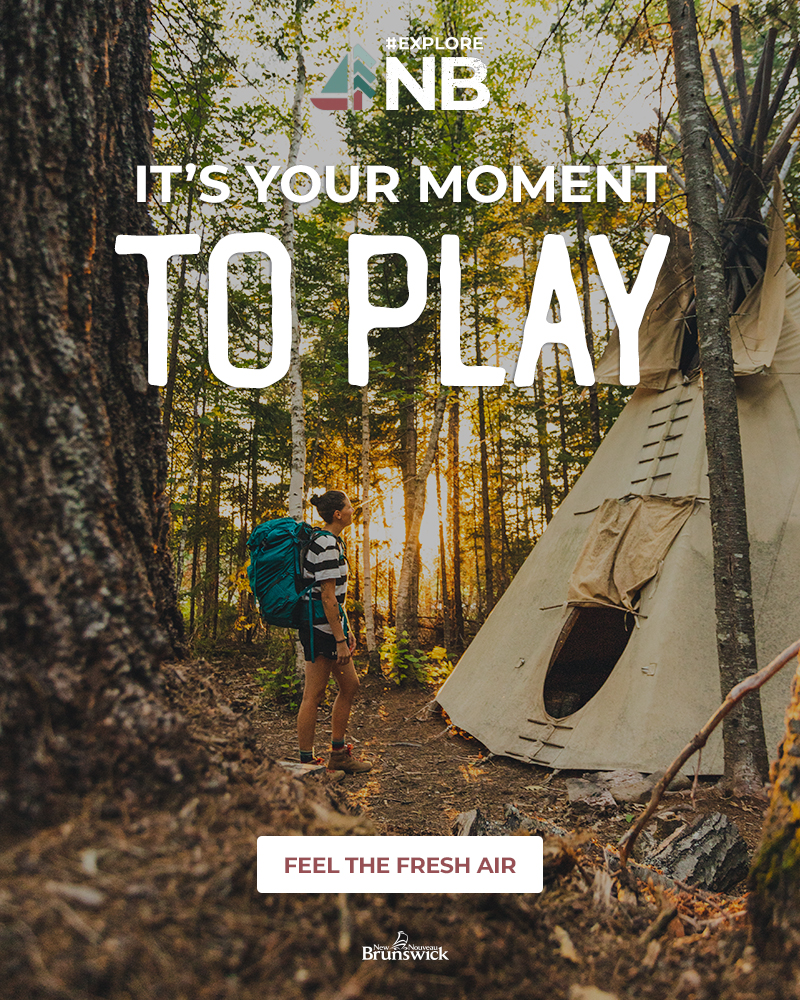 Description
The Dunes to Downtown Trail is a wide trail that meanders through different forest types. It starts by crossing a narrow part of Black River on a floating boardwalk. As the trail passes across private property boundaries signs are posted thanking the landowner for their support of the trail.
There are benches throughout the trail and two interpretive signs. The first sign describes a couple of large white pine trees and the second one describes all different types of birds in the area. If you are walking the whole trail you will need to walk on paved roads for short distances to join up the sections. Not far in the trail from the Eco-Center you will find a large, 8 foot tall wooden mushroom surrounded by smaller mushrooms that you can sit on. An interesting feature for kids and grownups alike.
Directions
Take exit 32 and drive through Bouctouche. After 1.5 kilometers you will see Kent Homes head office on the left. Just past this you should see a rock fence along the road. Follow the rock fence and turn left into the first driveway. Enter the Irving Arboretum and park near the visitor center. There is a gate just past the visitor center on the left. Continue on foot through the gate on the road. Walk on this road for 500 meters to the back corner of the arboretum. You will find the entrance to the Dunes to Downtown Trail under an arch. Not long after entering the woods turn right onto a small floating boarwalk across Black River.
You can also access this trail from Chemin Potts (Road), Chemin des Roches and Chemin Perry (Road) between the Arboretum and the Eco-Center at the Dunes. Check the map for more details on these access points.
To access the other end of the trail from the Dunes continue past the Arboretum for 8.6 kilometers. Turn left into the Eco-Center Parking Lot. The start of the trail is in the back left corner of the old campground.
Other Trails in Bouctouche
Trail Last Hiked: November 18, 2017.

Page Last Updated: November 20, 2017.